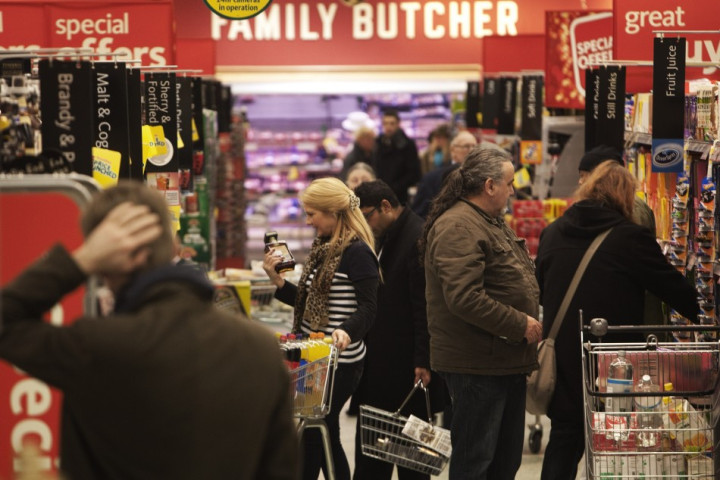 UK consumer price index inflation held 2.8 percent in March, reported the Office for National Statistics, its highest reading since May 2012.
Inflation is expected to remain stuck above target until at least 2016, according to Bank of England projections, amid volatile commodity prices and very loose monetary policy.
"The largest upward contribution came from the recreation & culture sector where there were price rises for audio-visual equipment and books, newspapers & stationery," said the ONS. "The largest downward contributions came from furniture & furnishings, motor fuels and meat."
A YouGov/Citi survey found that Britons think inflation will peak at 3.5 percent.
Chancellor George Osborne gave the Bank of England's rate-setting monetary policy committee (MPC) more flexibility over how they manage inflation down to the government's 2 percent target.
While the target has not changed - and has not been met since December 2009 - the MPC is no longer obliged to meet it over the medium term.
Policymakers must instead balance their inflation priority against the need for looser monetary policy to support the government's pursuit of economic recovery and growth in the current global financial turbulence.
Committee members have indicated that further quantitative easing (QE) is on the way. The QE programme, called the Asset Purchase Facility (APF), stands at a total value of £375bn. Many expect another £50bn in the coming months.
Under APF, the Bank of England buys up gilts in order to improve liquidity in the markets, push down yields, and drive investors to higher risk assets with better returns.
"Nobody on the committee thinks that QE has reached the end of the road and that it's not a useful instrument anymore," Paul Tucker, a deputy governor at the Bank, told MPs on the Treasury select committee.
"We stand prepared to do more, if we judge that necessary."
Investec analyst Philip Shaw said March inflation is "about as close to consensus as you're likely to get".
"Our view remains that CPI will move above 3 percent in the coming months," he said.
"The big question is whether the MPC will look through this and become more aggressive on QE. We suspect it will."
---
Follow @shanecroucher