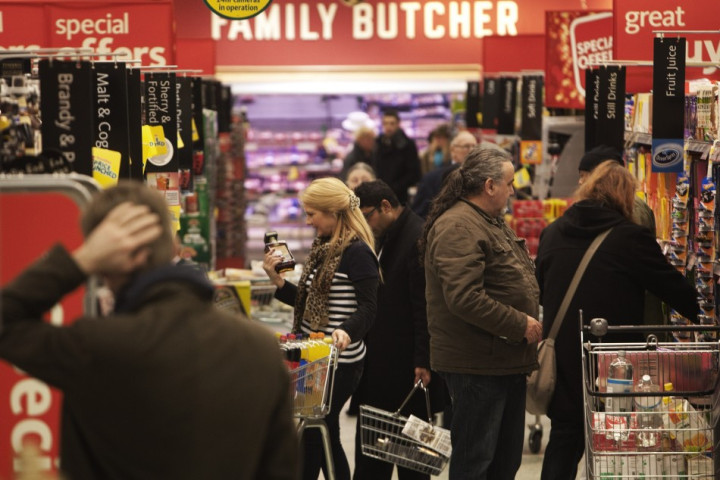 UK CPI inflation tumbled to a seven-month low after falling more sharply than expected in April to 2.4%, according to the Office for National Statistics.
It is down from March's 2.8% and was driven by falling fuel prices, which pulled down transport costs.
"This is the first time that the growth in inflation has slowed since Autumn 2012. Over the last six months, the CPI 12-month rate has been particularly stable," said the ONS.
CPIH, the new measure of consumer price inflation that includes owner occupiers' housing costs, grew by 2.2% in April, down from 2.6%.
Loose monetary policy
Monetary policy is expected to stay loose under incoming Bank of England governor Mark Carney, who takes over from Sir Mervyn King in July.
Chancellor George Osborne gave the green light for looser policy in his 2013 Budget. He changed the inflation targeting regime to give explicit flexibility for policymakers to bring the headline CPI number down to the 2% target over the longer-term, rather than the medium-term.
Inflation has been stuck above target since the end of 2009.
The Bank of England's asset-purchasing quantitative easing programme has hit a total value of £375bn (€442.8bn, $569.5bn). There are doubts over the effectiveness further gilt purchases would have in boosting the economy.
Some say the type of assets purchased, limited to gilts at the moment, should be broadened to include securities backed by SME loans. A further £50bn of QE stimulus is considered likely, though not until after dovish Carney has taken up the monetary policy committee's reins.
Wage growth and expectations
Price inflation has far outpaced real pay growth, leading to wages falling to similar levels as a decade ago.
In February, wages grew by just 1% - the lowest rate on record.
Britons expect the cost-of-living pain to continue. A survey by pollster YouGov and investment bank Citi found the median for longer-term inflation expectations was 3.5%.
The Ernst & Young Item Club special report on inflation forecast that inflation would rise to 3% in the summer where it would "then remain above the Chancellor's 2%' for a while."
Likewise, the Bank of England's own inflation forecasts have the headline CPI figure remaining stubbornly above target until 2016.