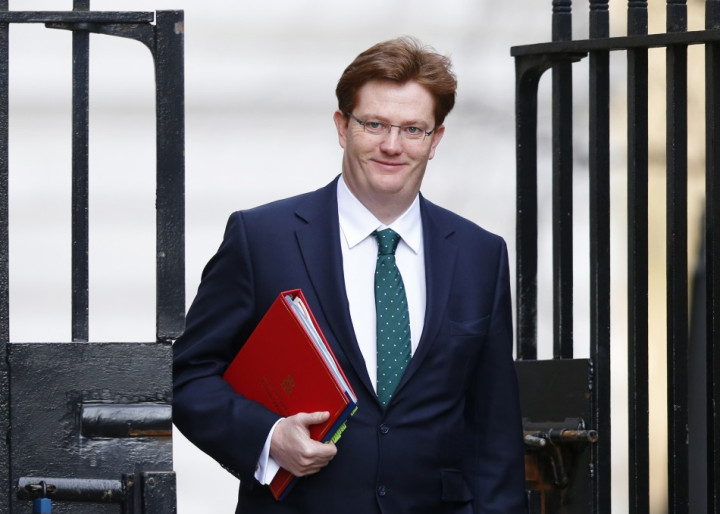 Britain's government has promised to put £300bn of investment into bringing the country's creaking infrastructure up-to-date by the end of the decade.
Whitehall pegged investment to be spread across a variety of major projects, including the creation of a high speed rail network linking UK cities.
It also aims to triple the annual spend on repairing the country's potholed roads, a wave of new affordable homes, and roll out superfast broadband to all areas.
Danny Alexander, chief secretary to the Treasury, outlined £100bn (€117bn, $153bn) of the government's plans in a speech to the House of Commons, a day after Chancellor George Osborne's latest round of austerity cuts were announced in a spending review. Most of the money is reallocated from different budgets, rather than new capital investment.
He claimed there would be "the biggest public housing programme for over twenty years, the largest programme of rail investment since Victorian times, the greatest investment in our roads since the 1970s, fast online access for the whole country, [and] unlocking massive investment in cleaner energy, to power our economy forwards."
"This is an ambitious long-term plan to build an infrastructure of which Britain can be proud, and in doing so help to build a stronger economy in a fairer society, where everyone can get on in life," he said.
The Treasury will spend £3bn a year for three years from 2015 on building 165,000 affordable homes. There will also be hundreds of millions spent on flood defences to protect 400,000 homes.
Alexander also said there will be a £42.6bn funding cap for the construction costs of the High Speed 2 rail network, which will connect eight of the UK's ten largest cities, to give "long term financial certainty".
After the next election, there will be £16bn of investment in High Speed 2, confirmed Alexander.
Almost £6bn will be given to local authorities to repair roads. There will be £1.2bn of public investment in a superfast broadband network across the UK, which the government claims will see the country boast the fastest broadband speeds in the EU by 2015.
An extra £800m is being given to the Green Investment Bank on top of the £3bn already pledged, to supporting investment in renewables and clean energy.
The UK Guarantees Scheme (UKGS), where the government underwrites the finances of up to £40bn in nationally-significant infrastructure projects that could qualify, has been extended for two years until 2016.
Only two projects have so far signed up - a Drax powerplant upgrade and the Northern Line Tube extension to Battersea - but Alexander announced two more on the cusp of guarantees.
Treasury officials are set to offer a £500m guarantee to the Mersey Gateway Bridge and another worth billions to the building of a new nuclear power station at Hinkley Point.
Critics say the government is not moving quickly enough on infrastructure.
"If the UK is to secure strong growth we need significant investment and while today's news of how previously-announced budgets will be spent brings much-needed capital expenditure a step closer, it is still too little too late," said TUC general secretary Frances O'Grady.
"Although setting out major infrastructure projects in advance may give industry more confidence to begin to invest in training and research so that they are ready when the time comes for contracts to be awarded, our economic problems are huge and require far more immediate attention. The UK needs policies to boost growth and jobs now rather than in two years time."