UK Interest Rate Hike Delayed as UK Recovery 'Neither Balanced Nor Sustainable'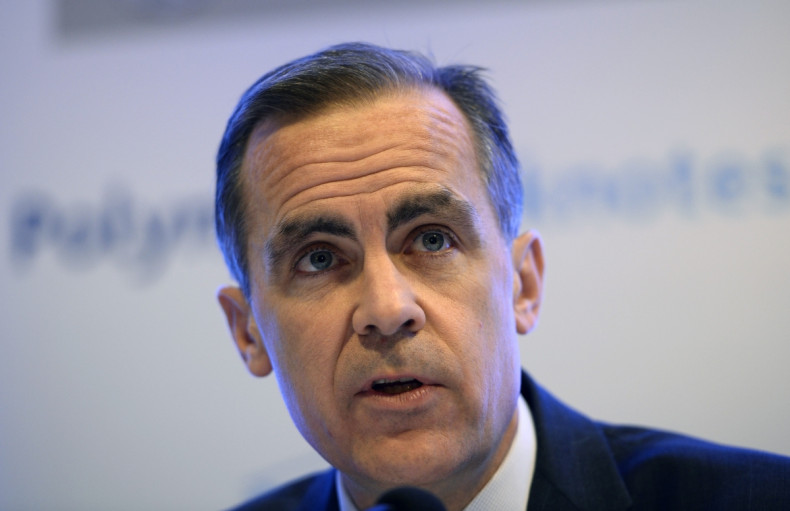 Interest rates will not be hiked until a number of indicators in the UK economy pick up under a revised forward guidance policy laid out by Bank of England Governor Mark Carney.
The BoE had been working to a forward guidance policy of the unemployment rate falling to a 7% threshold, at which point it would consider lifting its base rate from the record-low of 0.5%.
But the BoE's inflation report for February 2014 suggests this threshold has already been reached, much earlier than anticipated by monetary policymakers.
Unemployment has fallen sharply amid an emerging recovery in the UK economy, which saw GDP growth of 1.9% across the whole of 2013 – the fastest pace since 2007.
The Office for National Statistics (ONS) said the unemployment rate fell to 7.1% in the three months to November and the BoE thinks this has fallen further at the beginning of 2014. It now predicts it to hit 6.5% by 2015.
"The recovery as yet is neither balanced nor sustainable," Carney said at a press conference launching the report.
"A few quarters of above trend growth driven by household spending are a good start but they aren't sufficient for sustained momentum."
He said policymakers will now consider hiking rates only when falling incomes are rising again, sluggish business investment picks up fully, and the spare capacity in the UK economy falls.
Until then, he said UK monetary policy must "remain exceptional" and the BoE "will not take risks with this recovery" by lifting the base rate when the economy remains fragile.
Carney added that when the BoE raises its base rate again it will be gradual and, on current forecasts, only hit 2% by 2018.
The BoE estimates spare capacity in the UK economy to be equivalent to between 1-1.5% of GDP and concentrated in the labour market.
"Around half of that slack reflects the difference between the current unemployment rate of 7.1% and an estimate of its medium-term equilibrium rate of 6%–6.5%," said the BoE report.
"The remaining slack largely reflects a judgement that employees would like to work more hours than is currently the case.
"Companies appear to be operating at close to normal levels of capacity, although this is subject to some uncertainty."
Around a million workers identify themselves as underemployed, defined as working fewer hours than they want or need to.