UK Jews warn relationship with Labour could be 'terminal' if Corbyn does not change views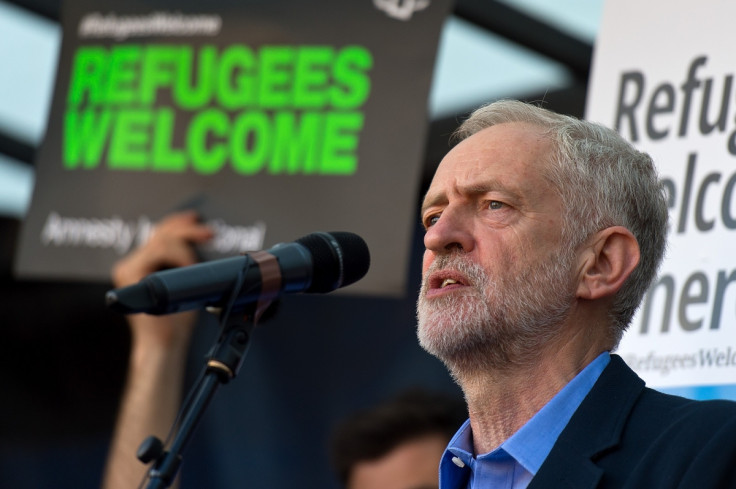 The Jewish community in the UK have warned that if newly-elected party leader Jeremy Corbyn does not change his views on certain issues, the damage done to their relationship could be "terminal."
In an editorial in the Jewish Chronicle, the assistant News Editor Marcus Dysch says: "If the new leader stays in his position until May 2020, with no alternation of his previous views and positions, the damage done to the Jewish community's relationship with the Labour Party could be terminal."
He noted speculation that rebellious MPs could be seeking to remove him, saying: "How long he will serve as leader is a question which will be asked continuosly from today [12 September)."
"A reasonable estimate would suggest Mr Corbyn can look forward to a minimum of eight months in the role, taking the party up to next May's local elections and London Mayor election," Dysch says.
Last month, a Jewish Chronicle poll revealed that almost seven in 10 British Jews were concerned about Corbyn becoming the Labour party leader, citing concerns over his positions on Hamas and Hizbollah and his association with Holocaust denier Paul Eisen.
The Jewish Chronicle, founded in 1841, is the world's oldest Jewish newspaper.
Dysch said foreign policy will be one of the key sticking points, with expectations that the Islington North MP will take a hardline approach to Israel, going as far as seeking sanctions, boycotts of settlement goods and even stronger efforts towards Palestinian statehood than those sought by former Labour leader Ed Miliband.
"In the event of another Gaza conflict, it would take little to whip up the public fervour further still. Mr Corbyn would be in his element, and in this respect the picture would look bleak from the community's perspective."
He also questions how far Corbyn would be able to get in the Commons with anti-Israel proposals when so many of his own MPs refuse to back him on a wide range of issues.
"With so few of his own MPs willing to support his leadership, Mr Corbyn and Labour could face total paralysis," he cautioned.
Dysch also raised rumours that have been circulating from the Corbyn camp that he wanted to appoint a "Minister for Jews", an emissary to work with the community but said having religion-specific portfolios could be a public relations disaster for him.
"Would he, for example, give the Jewish minister job to a Jew? Or would it go to a non-Jew who was friendly towards the community? What about a Jew who was unfriendly towards the community? It would be a minefield."
He said after five years of a "deeply fractious" relationship with Miliband, many in the community will see his successor as someone they are even less likely to be able to work with.
Just how far both sides will work towards improving relations is unclear but he does not think both parties will be willing to make strides in the early stages.
© Copyright IBTimes 2023. All rights reserved.