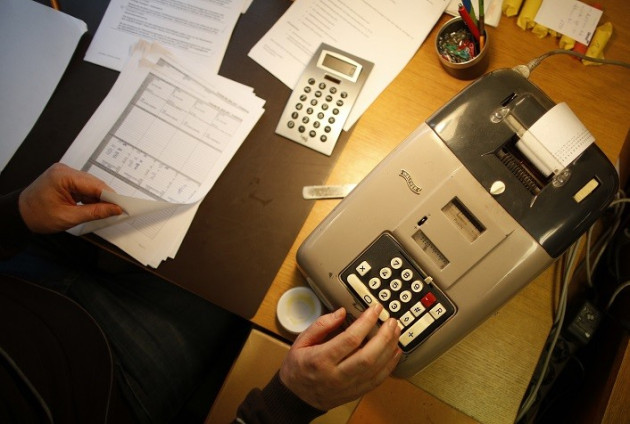 It has long been seen as the Alan Partridge of professions, but now accountancy is the most desired career choice in Britain.
So says insurance firm LV=, which surveyed 5,000 workers to find out what they look for most in a job. Accountancy, perceived by many as a boring career for boring people, was the best match.
The study found the following to be the top ten important features of a job:
Good pay in line with responsibility (60%)
Reasonable working hours (59%)
Not too much stress and pressure (38%)
Opportunity to progress (38%)
A positive working environment (32%)
Workplace training opportunities (23%)
A comprehensive benefits scheme (23%)
Not being desk bound the whole day (21%)
Bean counters earn a decent packet every year, bringing home an average annual salary of over £38,000 - well above the national average of £26,500.
LV= studied the survey's results and rated 60 professions on each important feature out of 10. Accountant came out on top in a "conclusive" result, higher on job security (7.57), training (6.92), salary in line with responsibility (6.53) and opportunities to progress (5.98) than all other professions.
"It's clearly a reflection of the turbulent times we continue to live in that job security was voted by Britons as the single most important feature of a job," said Mark Jones, head of protection at LV=.
"However, even those with the 'best job in the world', whose levels of job security outweigh other careers, should not be complacent. A job for life is a thing of the past, and no matter how stable your job may appear, at an individual level anything could happen.
"And that's not just redundancies. Whoever we are, wherever we work, we may suddenly find ourselves unable to work at any time through illness or injury.
"Without appropriate income protection in place, workers and their dependents may quickly find themselves in a position where they are unable to fund their lifestyles and meet their financial commitments."
So the moral is if you want to be happy in your job then be an accountant, just don't expect anyone to invite you to a party.