UK Manufacturing Recovery Strengthens Despite Weak Exports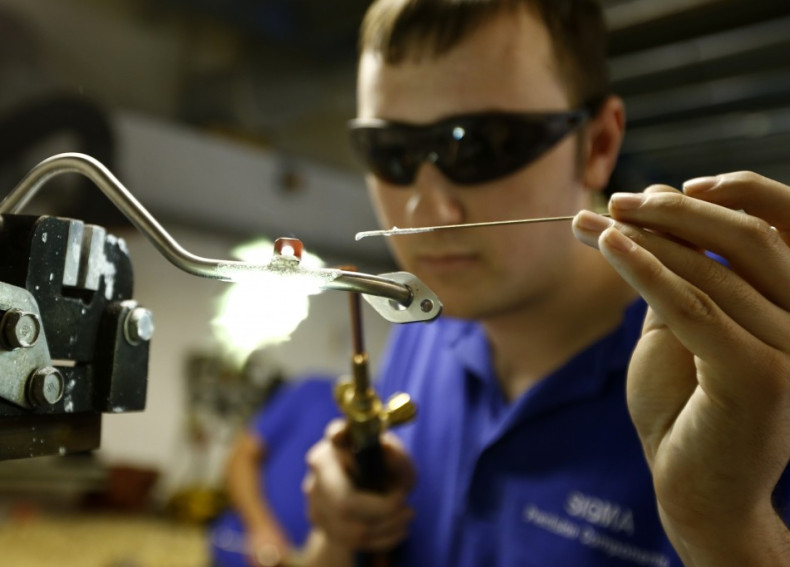 Britain's manufacturing sector recovery is largely driven by demand at home rather than abroad as exports continue to disappoint.
A report from the manufacturers organisation EEF upgraded its growth forecast for the sector in 2014 to a 3.6% rise in output in 2014, up from 2.7% estimated previously. As a result, more manufacturers are reporting intentions to hire staff and invest.
But firms reported fewer export orders, instead relying on the accelerating domestic economic recovery – which the Bank of England predicts will see 3% GDP growth over the year – for sales.
"A combination of limited growth in Europe, a bad start to the year in the US and a strengthening exchange rate has raised the hurdle for companies seeking growth from overseas markets," said EEF in its second quarter manufacturing outlook.
"There are some good reasons to pencil in a turnaround in export fortunes in the later part of this year, and if world trade growth picks up as forecast this should help with the long-awaited rebalancing of the UK economy."
Chancellor George Osborne is targeting a £1tn total value of UK exports by the end of the decade, a goal he is widely expected to miss because of ongoing economic and financial difficulties in some of the country's key markets.
He wants to lift UK trade as a means of shifting the economy's reliance away from the vast service sector, recovering housing market and household spending.
In April 2014 the UK trade deficit – the difference between imports and exports – more than doubled across the month to £2.5bn.