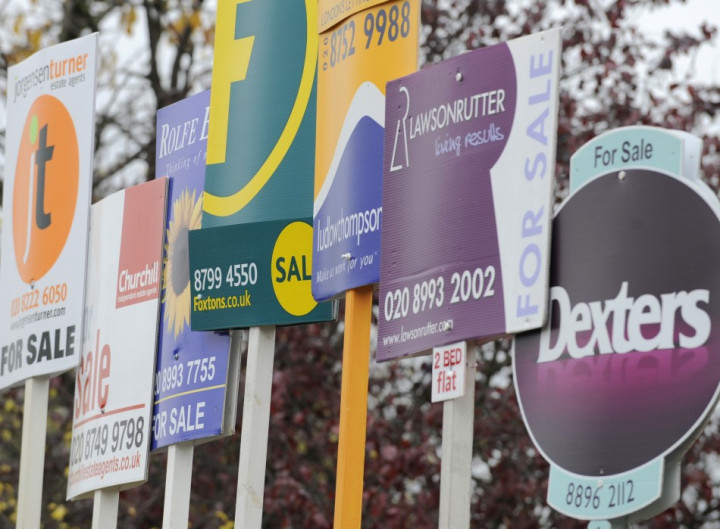 Mortgage approvals have slumped to an 11 month low in the UK, easing concerns over the country's rampant house price growth.
The Bank of England (BoE) said there were 61,707 mortgage approvals in May 2014, down from April's 62,806 and the lowest since June 2013.
This is well below the 90,000 average in the years prior to the financial crisis.
But house prices are still on the rise in the UK. The Office for National Statistics (ONS) said the average price of a UK home hit £260,000 (€323,983, $442,472) in the year to April 2014 after rising by 9.9%.
Amid concern over the threat of a soaring housing market to the wider UK economic recovery, the BoE said it will enforce a loan-to-income cap as a safety barrier from October.
This cap means that only 15% of a bank's new net mortgage lending can be made up of loans worth more than 4.5 times a borrower's income.
Thought this will affect few borrowers in the current situation, with most of the high loan-to-income mortgages isolated in the upper end of the runaway London property market, it will act as an electric fence for lenders tempted into ramping up their riskier lending.
Two of the UK's largest mortgage lenders, Lloyds and RBS, have already self-imposed mortgage caps. Both will only lend out four times an applicant's income on mortgages of over £500,000.
And industry regulator the Financial Conduct Authority (FCA) is already forcing lenders to apply stricter affordability tests on potential borrowers, to ensure they would be able to make repayments in a number of different scenarios, such as higher interest rates.
The Threat of a Hike in UK Interest Rates
Interest rates are expected to rise by early 2015. The BoE is set to lift its benchmark rate from the record-low of 0.5% as the economic recovery strengthens.
Low interest rates have fuelled mortgage approvals in recent months. But as house prices rise off the back of higher demand and a limited housing supply, bigger mortgages are needed to purchase property.
Borrowers have been able to take on larger mortgages because the repayments have been more affordable amid lower interest rates. As rates rise, these repayments will grow too and there is concern that those who stretched themselves risk defaulting.
Over a third of homeowners fear an interest rates hike in the UK because it will stretch the affordability of their monthly mortgage repayments.
A survey conducted by YouGov, on behalf of conveyancing firm Myhomemove and consumer body the HomeOwner Alliance, found that 34% of UK homeowners are worried about rising interest rates. And this increases to 49% of homeowners between the ages of 25 and 34.