UK Housing Boom: Bank of England Imposes Mortgage Market Cap to Curb Risky Lending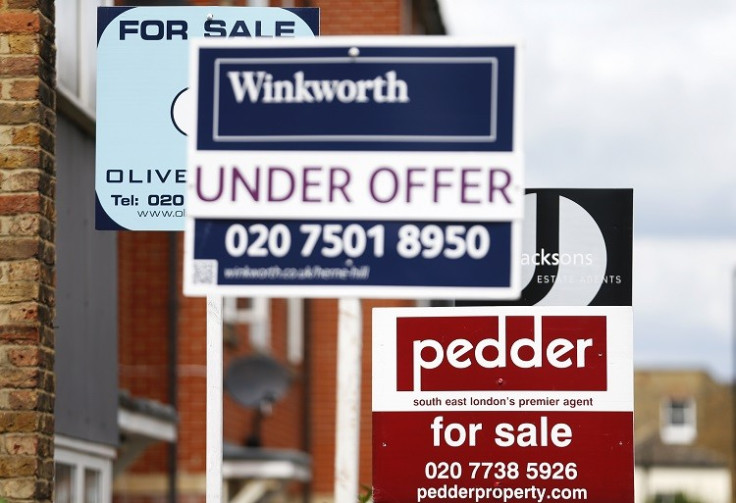 The Bank of England is moving to curb riskier mortgage lending because the rapidly-reviving housing market is one of the biggest threats to the UK economic recovery.
From October 2014, just 15% of a financial institution's new mortgage lending will be allowed to comprise loans of which the value is 4.5 times the borrower's income.
This restriction will only apply to banks whose residential mortgage lending each year tops £100m. The policy will be enforced by the central bank's Prudential Regulation Authority (PRA), which oversees the financial sector.
"Lenders should continue to apply whatever criteria they feel are appropriate and commensurate with their risk appetite when taking individual lending decisions," said the Bank of England.
"The PRA would not expect firms to vary their lending practices as a result of this policy unless they find that they would otherwise be in breach of the limit."
The Financial Conduct Authority (FCA) has said it would give "general guidance" on applying the new loan-to-income cap, which "will only affect a small number of FCA-regulated firms".
The cap is in response to soaring house prices, a recovering economy and ultra-low interest rates. The Office for National Statistics (ONS) said the average price of a UK house hit £260,000 in April 2014, after leaping 9.9% across the year.
Higher house prices mean bigger mortgages relative to household incomes, which are not rising anywhere near as quickly. Low interest rates have brought down mortgage costs, leaving borrowers able to cope with repayments on larger debt.
But there is a risk that when the Bank of England hikes its base rate from the record-low 0.5%, which is set to happen by early 2015, the resulting higher mortgage repayments may push those who stretched themselves to take on a loan to default - which could spark another financial crisis.
A wave of defaults and a sharp unwinding of the housing market would destabilise the UK's economic recovery, which the Bank of England predicts will see 3% GDP growth in 2014.
The FCA has already imposed stricter affordability tests on the mortgage market, forcing lenders to be more vigilant in assessing the ability of borrowers to make repayments.
And two of the UK's largest mortgage lenders, Lloyds and RBS, have self-imposed mortgage caps. Both will only lend out four times the applicant's income on mortgages worth over £500,000.
Over a third of homeowners fear an interest rates hike in the UK because it will stretch the affordability of their monthly mortgage repayments.
A survey conducted by YouGov, on behalf of conveyancing firm Myhomemove and consumer body the HomeOwner Alliance, found that 34% of UK homeowners are worried about rising interest rates. And this increases to 49% of homeowners between the ages of 25 and 34.
© Copyright IBTimes 2023. All rights reserved.