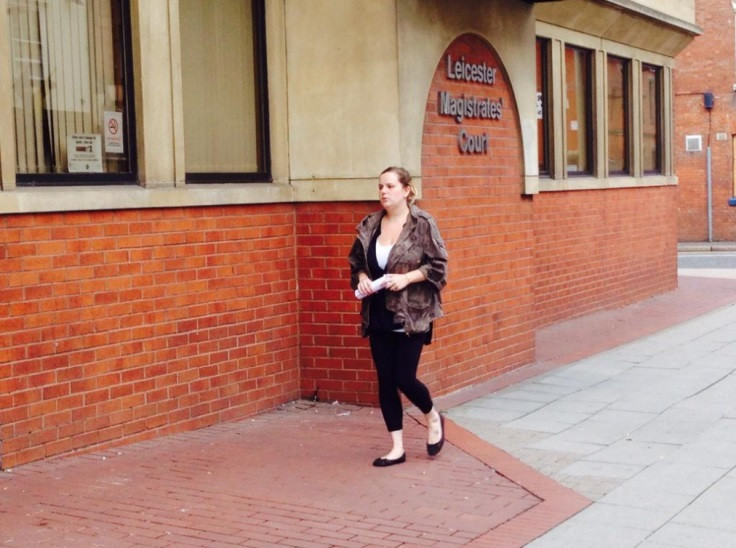 A mother who lied about a Primark security guard snatching her baby away from her while she was breastfeeding, has been handed a suspended jail sentence. Caroline Stramer, 28, made the outlandish complaint about an employee of the Primark store in Humberstone Gate, Leicester.
Stramer said she attended the store on 13 July with her twins, then aged nine months, where she claimed an Asian security guard took her child away from her while she was breastfeeding in a "quiet area". But after police examined CCTV from inside the store they discovered she had told a number of lies.
She had admitted intending to pervert the course of justice at a previous court hearing and today (3 December) was handed an eight-month sentence, suspended for two years. Her defence said she had lied because a friend persuaded her she might make some money out of it.
Stramer took to the Facebook page of a campaign group called Free to Feed, which supports breastfeeding in public, to make the claims. Her story was shared more than 5,000 times on Facebook as far as Japan and New Zealand after being picked up by the UK national press.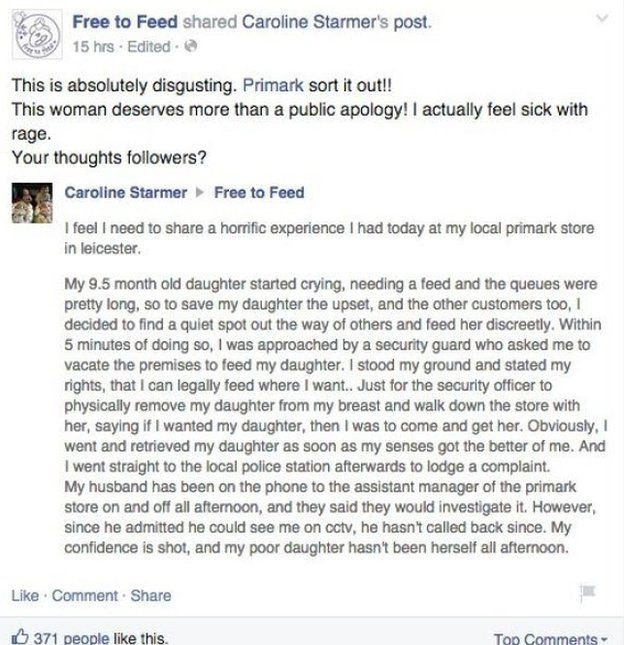 Judge Simon Hammond, said according to the BBC: "She has done a gross disservice to the many mothers who are breastfeeding and rely on shops and other public facilities to allow them to breastfeed their babies in privacy and dignity. This is a very serious case of perverting the course of justice. What the defendant did was carefully planned and orchestrated for financial gain."
The court heard how Starmer had previously made similar claims about a nearby leisure centre and in mitigation it emerged that she has had 17 miscarriages and suffers from mental health issues. The sole Asian security guard on duty said that the incident had caused him "great stress and upset".
Primark said in a statement: "We are pleased to have the opportunity to confirm that Primark will continue to work hard to ensure that all of our customers have a comfortable and enjoyable experience in our stores. This of course includes breastfeeding mothers, who remain welcome, as ever, at Primark."