Two MPs' committees have found that the UK must stop sales of weapons to Saudi Arabia, amid reports of human rights breaches in Yemen, until an inquiry is complete. On Thursday 15 September the findings of the Business, Innovation and Skills and International Development Committees' joint report said they had evidence of breaches of international humanitarian law.
The report also accuses the Saudi government of obstructing efforts to investigate the alleged violations, allegedly committed against Houthi rebels and civilians, in Yemen. Many human rights organisations say airstrikes in the country have targeted hospitals and other non-threatening buildings.
The report added that they feared British support, mainly through arms sales, was "having the effect of conferring legitimacy" on the Kingdom's actions. And no arms should be sold to Riyadh until an inquiry into human rights breaches is complete, MPs concluded.
But there is conflict between MPs, leading to a rival report, produced by Crispin Blunt's Foreign Affairs Committee, which affirms that weapons exports should stop only if a UK court rules the sales unlawful.
The Commons Committees on Arms Export Controls (CAEC), which rules on the licensing of arms exports to other nations, works with all three committees to decide on where to sell arms. The joint committee's recommendation to halt sales has now been blocked by the rival report.
Blunt is believed to have drawn up the document after objecting to proposals to for immediate suspension of arms through CAEC. The BBC has also reported that Blunt walked out of a CAEC private meeting in order to halt a vote being taken on the draft report as he felt it was one-sided.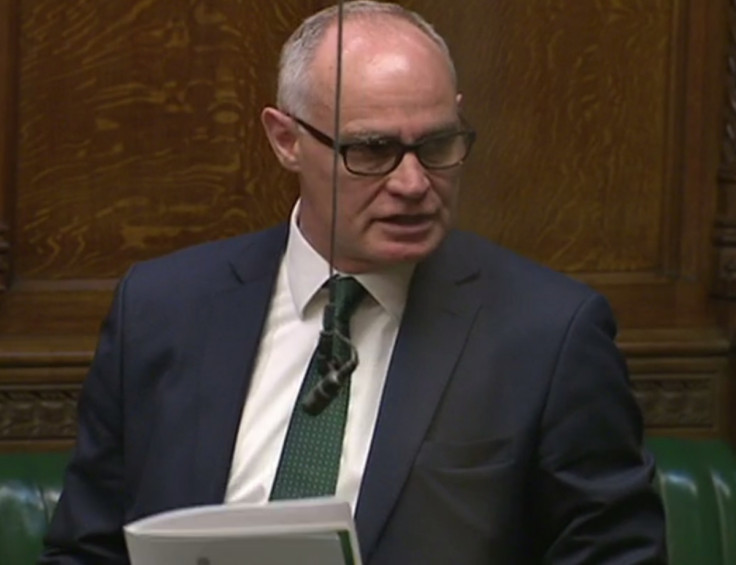 Saudi Arabia stepped into the conflict in Yemen in March 2015 backing the Yemeni government against the rebels, who are backed by Iran and control the capital, Sana'a, after overthrowing Abd Rabbuh Mansur Hadi. The United Nations (UN) says that in the 18-month war at more than 10,000 people, 3,799 of them civilians have died.
In total, Human Rights Watch (HRW) and Amnesty International say they have documented more than 70 unlawful strikes by the Saudi-led coalition – some of which may amount to war crimes – which have killed more than 900 civilians. But the UK and Saudi Arabia share a close relationship and any decision to halt sales would be poorly received by one of Britain's closest allies in the region.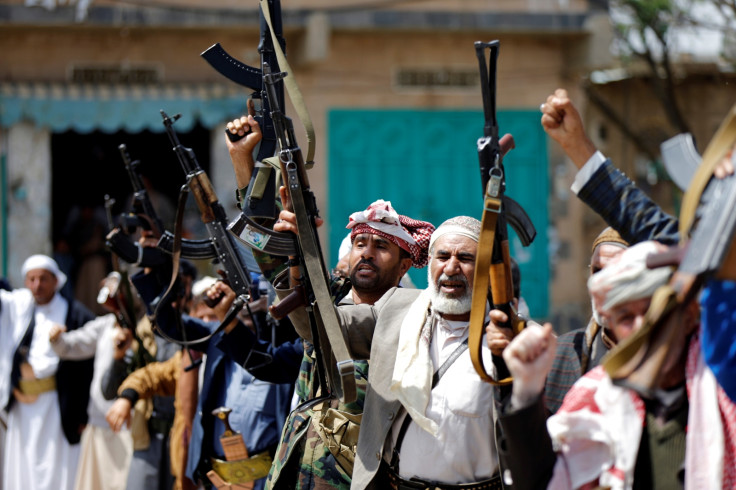 The UK is the second biggest arms dealer in the world and since 2010, two-thirds of weapons have gone to the Middle East, theIndependentrevealed recently. Even new British Prime Minister Theresa May voiced her concerns to Saudi representatives during a meeting at the G20 in China.
CAEC inquiry chair Chris White believes the conflict in Yemen raised serious concerns that Riyadh is not paying attention to international humanitarian laws. "During this inquiry we have heard evidence from respected sources that weapons made in the UK have been used in contravention of international humanitarian law," he said.
"The Government can no longer wait and see and must now take urgent action, halting the sale of arms to the Saudi-led coalition until we can be sure that there is no risk of violation."
White believes that an independent inquiry should take place into the circumstances surrounding incidents in the country such as allegations of the use of cluster bombs.