Criticising the British government's role in supplying arms to Saudi Arabia, Oxfam has accused the country's ministers of "denial and disarray" over an agreement to sell weapons, which it said could potentially be used to fight against the Shiite Houthi rebels in the Yemen civil war.
It said the UK government's position has changed from being an "enthusiastic backer" of the international Arms Trade Treaty to "one of the most significant violators".
Not just Oxfam, other international humanitarian groups too have come down heavily on the UK's arms support to the Middle East. It has been repeatedly asked to stop weapons sales following reports of severe breach of humanitarian law in Yemen's bloody war.
The agency will speak at the second conference of state parties to the treaty in Geneva on Tuesday (23 August). Penny Lawrence, deputy chief executive of Oxfam, is expected to say: "UK arms and military support are fuelling a brutal war in Yemen, harming the very people the Arms Trade Treaty is designed to protect. Schools, hospitals and homes have been bombed in contravention of the rules of war."
She will add: "The UK government is in denial and disarray over its arms sales to the Saudi-led coalition bombing campaign in Yemen. It has and its international credibility is in jeopardy as it commits to action on paper but does the opposite in reality."
Countries that are signatories to the Arms Trade Treaty, like the UK, are supposed to review their international arms trade to ensure the weapons they supply are not used or diverted for illegal purposes, war crimes or against human rights. It sets certain international standards for governments to adhere to.
The British government has made arms sales to Saudi worth more than £3bn for a year since March 2015, when the war in Yemen was at its peak, Oxfam said. The US had approved $1.15bn (£872m) worth weapons, while France had given arms valued at close to £14b.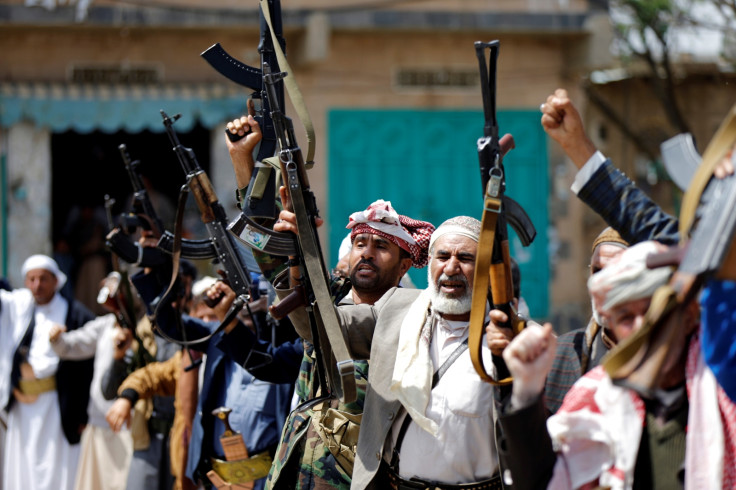 A United Nations' report accused all sides in the war of breaching international laws, while it held the Saudi-led coalition to be responsible for twice as many civilian casualties as all other forces put together.
The 17-month-old war, which has been dubbed as the most underreported conflict, has reportedly left more three million people displaced and over 14 million people – almost half the population of Yemen – suffering from hunger and malnutrition. The violence has also killed over 6,000 people, according to the UN.
The BBC reported a government spokeswoman as saying that the UK has taken its arms trade responsibilities "very seriously" and has been strictly following the rules. "The key test for our continued arms exports to Saudi Arabia in relation to international humanitarian law (IHL) is whether there is a clear risk that those weapons might be used in a serious violation of IHL.
"The situation is kept under careful and continual review."