Theresa May has reportedly raised concerns over the deteriorating situation in Yemen as Saudi Arabia continues its bombing campaign which has left a trail of blood and bodies. In total, Human Rights Watch (HRW) and Amnesty International have documented more than 70 unlawful strikes by the Saudi-led coalition – some of which may amount to war crimes – which have killed more than 900 civilians.
Britain is now the second biggest arms dealer in the world and since 2010, two-thirds of weapons have gone to the Middle East, the Independent revealed. The prime minister voiced concerns during a meeting with Saudi leaders at the G20 in China.
Citing sources, the newspaper said that May was able to broach the topic due to the UK's "close and strong relationship" with Riyadh.
In the past six years, Britain has sold weapons to 39 out of 51 countries ranked "not free" on Freedom House's index. The UK has licensed more than £3.3bn ($4.4bn) worth of arms to Saudi Arabia since the bombing began last year.
NGOs including Human Rights Watch (HRW), Amnesty International and Campaign Against Arms Trade (CAAT) have all told IBTimes UK that weapons sales from British firms to the Saudi regime must stop.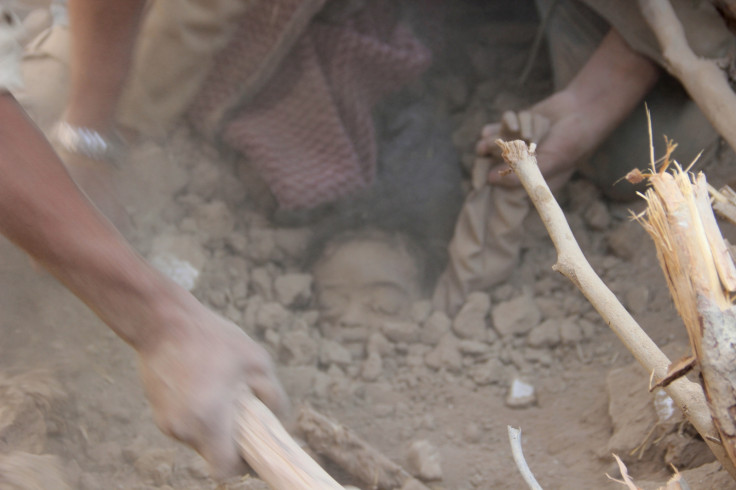 The Saudi war machine
Since March 2015, Saudi Arabia has led a coalition of nine Arab countries in a military campaign against Houthi forces in Yemen. According to the United Nations (UN), more than 6,600 people – mostly civilians – have been killed.
Amnesty International UK's Arms Control Director Oliver Sprague said: "We're told Theresa May 'raised' Yemen with Saudi Arabian delegates at the G20 but this means very little if the UK is simply going to carry on sending huge consignments of weapons to the Saudi war machine.
"For over a year we've heard a string of vague claims about 'discussions' with the Saudis over the appalling civilian death toll, but the body count keeps mounting and UK arms keep getting dispatched to Riyadh.
"Thousands of Yemeni civilians have already been killed and injured in devastating Saudi-led coalition airstrikes and there's strong evidence that further weapons sales to Saudi Arabia are not just ill-advised but actually illegal.
"Instead of just holding some kind of unspecified discussion with the Saudis, the prime minister needs to instruct her own officials to immediately suspend further arms sales to Saudi Arabia and to conduct an urgent inquiry into what has gone wrong with our arms export licensing system," added Sprague.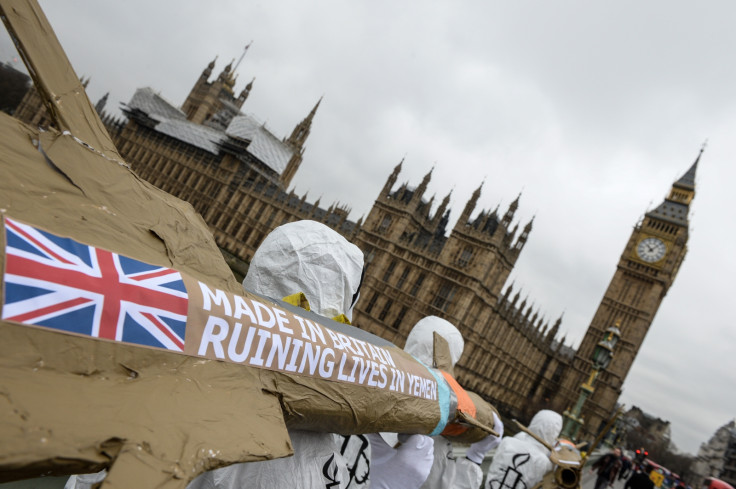 British-made cluster bombs have also been used in the conflict, according to Amnesty International. The UK is a signatory to a 2008 international treaty banning the use of cluster bombs and has destroyed its own stocks.
"The Saudi Arabian regime is one of the most brutal dictatorships in the world, and its bombing campaign has created a humanitarian catastrophe in Yemen," said Andrew Smith of CAAT. "We are always hearing about the influence the UK supposedly has over the Saudi regime, but nothing could be further from the truth.
"People are being killed every day, and British weapons are contributing to the destruction. The UK has ignored Saudi war crimes for far too long and has consistently prioritised arms company profits over human rights," added Smith.
"If Whitehall wants to do what is best for Yemeni people then it must end the arms sales. Government ministers have been complicit in the destruction. Now they have to do all they can to end it."
HRW is calling on the British government – and others – to stop selling weapons to Saudi Arabia until it "curbs unlawful acts and credibly investigates those that have already occurred." The human rights group is also urging May to support an international inquiry into abuses committed by all sides during the conflict.
"The Saudi-led coalition's unlawful airstrikes in Yemen not only continue but have become shockingly common, including using UK-made weapons," HRW's Kristine Beckerle told IBTimes UK.
"The UK should be suspending arms sales to Saudi – doing otherwise undermines any effort to fundamentally change coalition behaviour and signals approval for the conduct of Saudi military operations – and supporting an international inquiry into abuses already committed by all sides."
Despite calls from a series of human rights organisations, Foreign Secretary Boris Johnson defended the UK's arms sales to Saudi Arabia in a written statement to parliament today (5 September). The former mayor of London insisted the UK government "takes its arms export responsibilities very seriously and operates one of the most robust arms export control regimes in the world."
He said: "The key test for our continued arms exports to Saudi Arabia in relation to international humanitarian law is whether there is a clear risk that those weapons might be used in a commission of a serious violation of international humanitarian law. Having regard to all the information available to us, we assess that this test has not been met."
An all-party select committee on arms exports controls will meet later this week and is expected to be scathing in its criticism of the Saudi-led intervention. A cross-party drive to persuade the committee to urge the UK to halt the multi-billion pound arms sales to Riyadh will follow, the Guardian reported.
Number 10 did not respond to a request for comment.