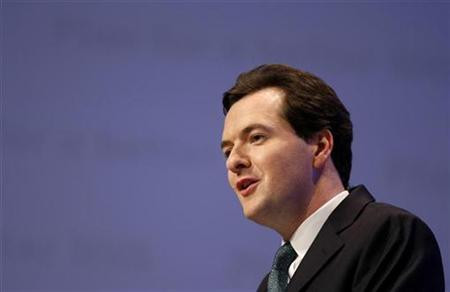 The UK's Office for Budget Responsibility has set out its forecast for economic growth after the previous forecasts were too optimistic.
The independant fiscal watchdog will gives its assessment on the state of public finances and the economy today. Its purpose is to prevent future Chancellor's from 'fixing' economic growth forecasts to their liking.
Today's OBR report shows that economic forecasts for growth this year remain less than one percent, at 1.3 pct, with fiscal debt at £156.1 billion this year (11.1 percent of GDP).
This revises up the previous Chancellor's own forecast of 1.25 per cent, with the deficit slightly lower by approximately £12 bn.
Many newspapers and commentators argued that the previous UK regime had been too optimistic with public figures of growth and debt, and today's independant analysis heavily revises down figures for next year.
Whilst Alistair Darling 2010 growth figure in his pre-election Budget was 3.0-3.5 pct, the new independent office states that growth is expected to come in at 2.6 pct - much more in line with the City of London's own forecast of 2.4 pct.
At its creation Mr Osborne said that he was making a "rod for my back", to ensure that the government makes a credible attempt to reduce Britain's deficit.