Row erupts over claims Russia and China cracked Snowden Files and compromised spies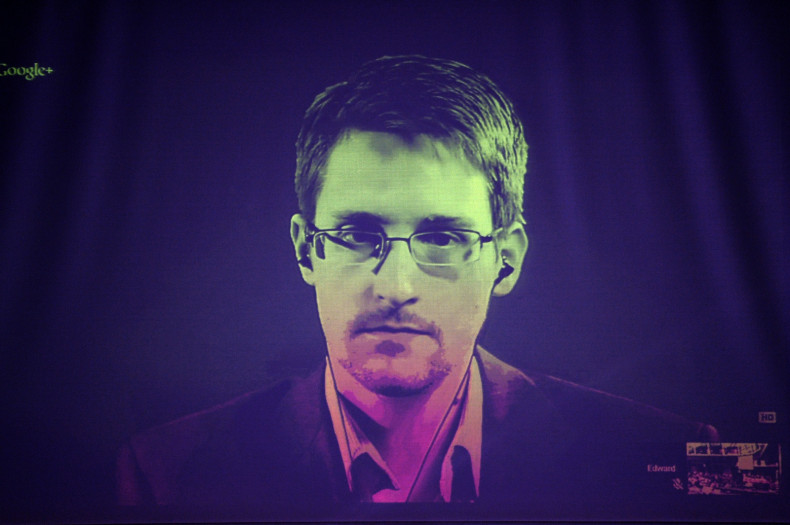 A row has erupted after UK government officials claimed that MI6 had to move some of its agents after Russia and China "decrypted" classified files Edward Snowden obtained from the National Security Agency (NSA).
"It is the case that Russians and Chinese have information. It has meant agents have had to be moved and that knowledge of how we operate has stopped us getting vital information," a Downing Street source told The Sunday Times.
But the official said that there was "no evidence of anyone being harmed", despite a Home Office source (the ministry that oversees MI5) claiming that Snowden had "blood on his hands".
Snowden, a former NSA contractor, travelled from Hawaii to Hong Kong in 2013 to leak "thousands" of files to Glenn Greenwald and Laura Poitras. The "whistle-blower" was later given asylum in Russia.
Snowden's documents were published by The Guardian and other outlets, including Der Spiegel, The Washington Post and The New York Times.
The stories revealed to the world secret mass-surveillance programmes that Western powers had set-up, snooping operations which were criticised by advocacy organisations.
Shami Chakrabarti, director of the human rights organisation Liberty, said the timing of The Sunday Times' story was "extremely convenient".
"Last week, David Anderson's thoughtful report called for urgent reform of snooping laws - that would not have been possible without Snowden's revelations," she argued.
"Days later, an 'unnamed Home Office source' is accusing him of having blood on his hands. The timing of this exclusive story from the securocrats seems extremely convenient."
Anderson, the independent reviewer of anti-terrorism laws, concluded that the government's ability to intercept the public's communications is "undemocratic, unnecessary and – in the long run – intolerable".
But, despite criticising the current legal framework and calling for judge-approved warrants, Anderson was supportive of the bulk interception of data.
"Each intrusive power must be shown to be necessary, clearly spelled out in law, limited in accordance with international human rights standards and subject to demanding and visible safeguards," he said.
'Entirely plausible'
Greenwald, a co-author of the Snowden stories, was also critical of The Sunday Times article. He told Sky News: "There's no way to get at the people who are making the claims because they're hiding behind the journalists, and there's no evidence to analyse or dissect because none is offered."
But Professor Anthony Glees, a security and intelligence academic, told IBTimes UK that the report is "entirely plausible".
"Can we know for certain? It's entirely plausible for me. The only people who know for certain are the heads of our security agencies – they never confirm or deny," Glees said.
Glees explained that, if the Russian and Chinese intelligence services did crack the Snowden files, they would be able to identify agents through some "detective work".
"If you know the intelligence, you can work out who has been responsible," said Glees.
The security and intelligence academic also warned that alleged decryption could set Mi6 back "years".
Glees added: "Everybody knows it's hard to recruit agents in totalitarian or semi-totalitarian states because the penalty [for being caught as a spy] is death."