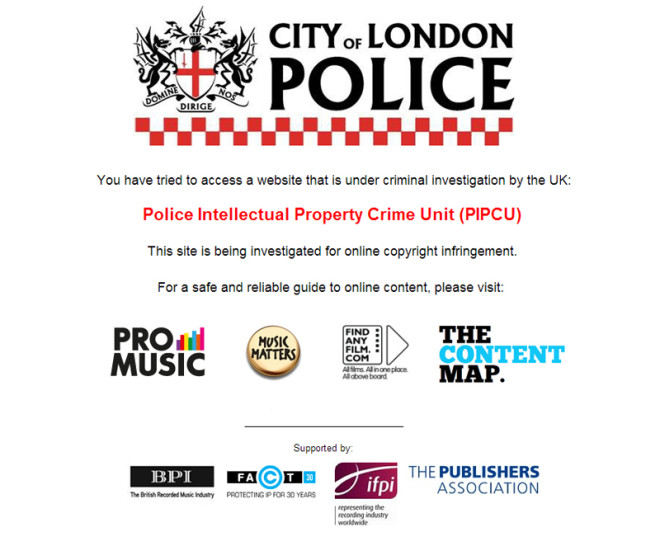 Massive torrent search engine Torrentz.eu is once again accessible in the UK following a 24-hour ban, after the owners pointed out that its suspension was illegal.
Torrentz, which is the most popular search engine of its kind, was taken down when the site's Polish registrar Nazwa complied with a request from the UK's Police Intellectual Property Crime Unit (PIPCU) on Sunday and suspended the Torrentz.eu domain.
However on Monday a lawyer for the search engine contacted Nazwa and pointed out an ICANN ruling which stated a court order was needed to get a domain suspended, according to a report on TorrentFreak.
The temporary removal of Torrentz.eu was part of a wider PIPCU operation over the weekend, which included the suspension of file-locker search engine FileCrop and sports streaming website Cricfree.tv on Saturday.
IBTimes UK has contacted City of London Police for comment and is awaiting a response.
While Torrentz does not host torrent files, it enables users to search for over 27 million links - the vast majority of which are to pirated content.
Cricfree is also a popular streaming portal for movie and sports content that has several million visitors a month.
In contrast, FileCrop does not link to torrents at all, instead allowing users to search for content stored in file-locker accounts on websites such as Kim Dotcom's Mega, RapidShare and Mediafire, where illegal content has to be removed immediately if takedown notices are received.
Two back online, one still down
FileCrop was taken down on Saturday, and the website address reverts to an official PIPCU notice which states that the site is being investigated for online copyright infringement by the UK.
A few hours later, Cricfree was also taken offline with a similar notice, but the website is now back up, running on new domain Cricfree.eu.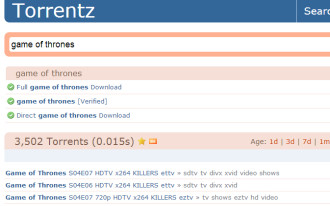 On Monday, Torrentz became completely unreachable after its DNS entries were blocked, but no notice was listed.
While Torrentz is now back online Crickfree.eu is still banned, and the site's owner says that he was not given prior notice of a domain suspension.
"They never alerted me that they were going to suspend the domain. I only received a few emails from the anti-piracy outfit FACT, but I didn't think these were serious," he says.
Cracking down on cybercrime in the UK
The City of London Police set up PIPCU in September 2013 as part of its crusade to fight cybercrime including a major push against illegal file-sharing websites.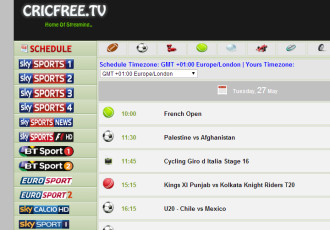 The new police unit says that cybercrime is costing the UK economy "hundreds of millions of pounds each year" and causing "significant damage" to industries that are produce legitimate, high quality, physical goods and online and digital content.
In December, PIPCU succeeded in suspending 40 domains hosting copyright infringing material, as well as working together with the advertising industry and trade bodies in order to cut off ad revenue streams to sites hosting pirated content.
Their efforts led to a 12% drop in ads from leading brands, but a 39% rise in ads that either redirected to porn websites or potentially exposed users to malware.