UK PM David Cameron Hints at TV Debate with Ukip Leader Nigel Farage
David Cameron suggests he may go head-to-head with Nigel Farage as Ukip continues to surge in popularity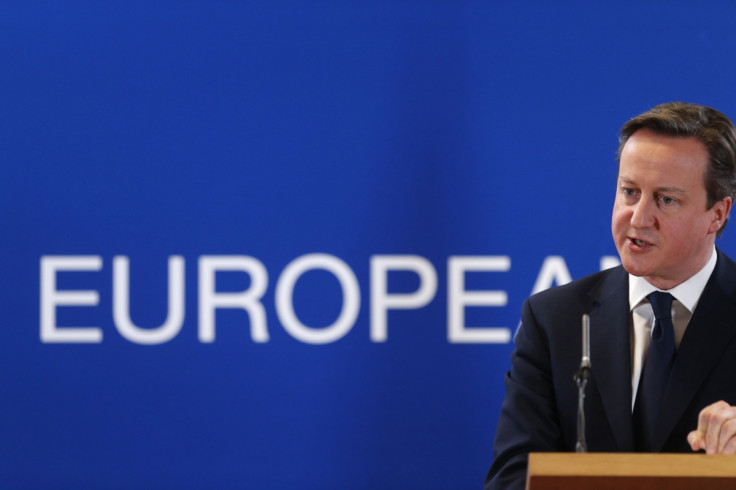 UK Prime Minister David Cameron has suggested that he may be willing to go head-to-head with UK Independence Party (Ukip) leader Nigel Farage in a televised debate.
Cameron said for the first time that he would consider taking part in televised debates with all party leaders, which could mean a head-to-head with Labour leader Ed Miliband, and a separate debate also featuring Farage, Liberal Democrat leader Nick Clegg and Green party leader Natalie Bennett.
"I'm keen to have debates before the next election," Cameron told the BBC.
"You could have a debate where you have all of the parties. I don't think you can have a party like Ukip without an MP if you don't have the Greens, who have got an MP."
Cameron has made a series of direct attacks against Ukip in recent days, saying that the "very unpleasant" racist and homophobic remarks of some Ukip supporters should make voters question the party's competence.
Cameron said Ukip's recent surge in support was a result of popular frustration, but warned the UK electorate against voting for Ukip as a protest against the main political parties.
Farage expressed scepticism about whether a debate with the prime minister would ever take place.
"He doesn't want to have a debate with me, of course he doesn't, because he knows that there are two issues on which he can't win," Farage told LBC 97.3 Radio.
"One is the European question, the promise of a referendum. But the big one, and the one that no one wants to debate, and the reason they're throwing all this abuse at us is this - it is completely pointless to talk about immigration figures and targets all the while we're members of the European Union."
Cameron has faced criticism for months for repeatedly ignoring calls to go head-to-head with Farage.
A senior Liberal Democrat source accused Cameron of "ducking and weaving" to evade debates, while Labour said the Conservative leader should "stop dithering, appoint his negotiators and get on with it".
Up to 30 parties are putting up candidates for the European election in Britain on 22 May. According to research by the British Election Study, almost 60% of people planning to vote for Ukip in this month's elections also plan to vote for the Eurosceptic party at the 2015 general election.
© Copyright IBTimes 2023. All rights reserved.