Britons in 'Perfect Storm' of Inequality, Says Oxfam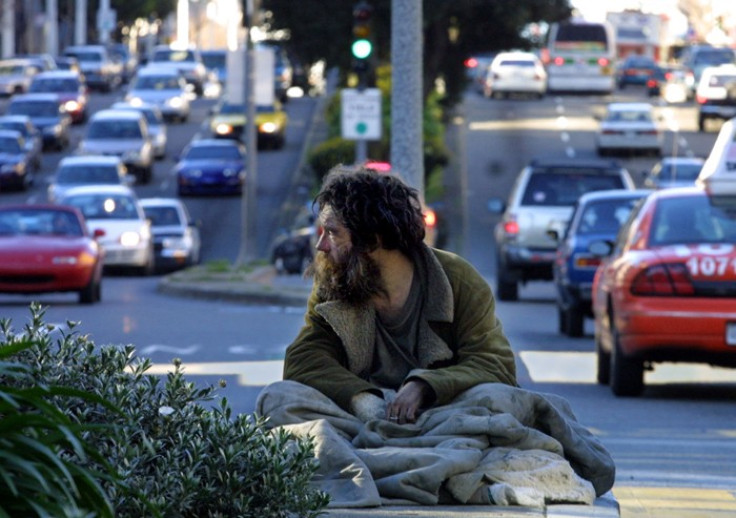 Britons are getting caught in a "perfect storm" of rising costs, benefit cuts, lack of jobs and falling household incomes, says the charity organisation Oxfam in a report.
It said if the trend continues, the UK will return to levels of inequality not seen since Victorian times.
According to Oxfam, 13.5 million Britons are affected by the coalition's deficit reduction strategy due to the wrong balance of increase in taxes and public sector cuts.
"The government is justifying huge cuts to welfare support for people on low incomes by saying this will incentivise work, but there simply aren't enough decent jobs available," said Chris Jones, Oxfam's director of UK poverty.
The report was released ahead of the publication of the government's annual statistics on poverty which is expected to predict a rise in the number of working people in poverty.
Oxfam warns that the austerity measures are hitting the low-income groups hardest and it is disproportionally impacting low-paid workers. Presently, six in every 10 of the 7.9 million working-age adults in poverty were not from jobless households.
The average earnings have fallen to 4.4 percent forcing thousands of people every year to turn to food banks and charity facilities. This was at a time when there is an increase of 49 percent in the earnings of FTSE 100 executives, notes the report.
"On current trends, by 2035 this inequality will reach levels last seen in the Victorian era," says the report.
Rising unemployment, compulsory part-time work, benefit cuts and pay freezes are contributing to the biggest real-term fall in incomes since the mid-1970s. Oxfam expects a 7 percent dip in median income for the period between 2009-10 and 2012-13.
"Despite the government's rhetoric about making work pay, having a job is no longer necessarily enough to lift someone out of poverty; more working age adults in poverty now live in working households than in workless ones," said Jones.
Meanwhile, Labour accused government of leaving families to poverty.
"In a great country like Britain we should stand behind parents fighting to bring up their children free of the curse of poverty," the BBC quoted Labour's shadow work and pensions secretary Liam Byrne as saying.
"Behind [Prime Minister David] Cameron's promises we learn today that those parents and their children will now be abandoned and told, you are on your own," Byrne said.
© Copyright IBTimes 2023. All rights reserved.