UK power grid reportedly at risk from rogue nation states and 'opportunistic' hackers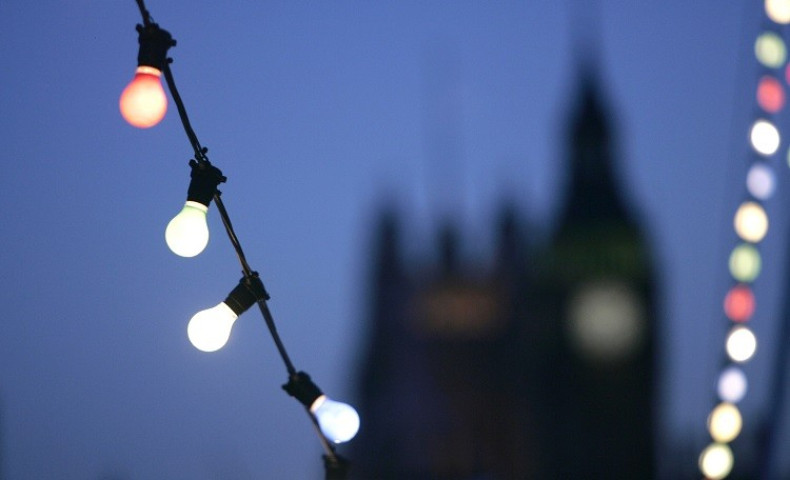 Cybersecurity experts have warned that rogue nation-state hackers now have the ability to disrupt the UK's national power grid and other critical national infrastructure. What's worse, any increase in such attacks will lead to an inevitable escalation in disruption as 'opportunistic' hackers could also get involved in the action.
"State actors with the capabilities [to attack infrastructure] are China, Russia, possibly Iran, Israel and the US," Ewan Lawson, a senior research fellow at RUSI, the Royal United Services Institute for Defence and Security Studies, told City AM. "If the situation deteriorated between the UK and Russia it's feasible that the Russian state could encourage some of its non-state actors to act on its behalf. This is happening more broadly in terms of Ukraine."
In December last year, a successful attack against the Ukrainian power grid caused power outages that impacted over 200,000 people. The power companies, caught in the middle of the hack, described it as a sophisticated attack comprised of a vicious cocktail of phishing and a form of malware named 'BlackEnergy'. In the wake of the incident, officials quickly pointed towards Russia as the culprit.
Now, in a post-Ukraine hack world, a number of security experts warn that this malicious activity from nation-states will have a trickle-down effect. In effect, this means that individual hackers and cybercriminals will start to experiment by launching similar attacks as vulnerabilities are exposed.
"One of the unfortunate aspects of nation states getting involved is that it feeds ideas to people who would never had thought of doing it before," David Emm, principal security researcher at Kaspersky Lab told IBTimes UK. "They will think 'somebody hacked the power grid and I wonder if we can do that too'." He added: "It would be very foolish for somebody to say 'we are immune from attack'."
In light of this, and as more critical systems are forced to move online – or to cloud-based computer networks – experts warn that hacks on the country's vital infrastructure are now a very real threat. "Cyber attackers successfully derailing critical infrastructure isn't the stuff of fiction anymore," said Jon Geater, chief technology officer (CTO) at Thales e-Security. "Today, this threat is real and growing, and it is crucial that robust cyber security defences are in place to safeguard our vital services from this growing risk. Without expert adaptation they get the same kinds of problems we've been seeing for years in IT, but more worryingly with more serious repercussions if things go wrong."
Underestimating the problem
The warnings come after the chief of the World Energy Council (WEC) also issued a stark warning that UK officials need to take notice to the issue of hacks targeting infrastructure. "In the last two years this issue has really come close to – if not to the top of – the issues keeping energy leaders awake at night," Christopher Frei, director general at the World Energy Council told City AM on 17 April.
"So cyber is a very big issue for energy infrastructure." When asked if he believed the UK government is underestimating the risks, he said: "Yes, I do."
UK officials have denied, for the most part, that the UK is under-prepared for combating such an incident – a prediction that, to date, remains largely theoretical. A spokesperson said: "Cyber security is a top priority for the government. We constantly work with industry to ensure we are prepared for, and can defend against, potential risk. The UK has one of the most reliable electricity systems in the world, with dedicated cyber experts and teams in place to protect it."
Most recently, Cambridge University and Lockheed Martin produced a simulation of what such an attack would look like. In a landmark study, titled 'The Integrated Infrastructure: Cyber Resiliency in Society', researchers demonstrated how attackers could use technology to cause everything from electrical outages to complete regional blackouts. Like the recent spate of cyberattacks against critical hospital networks, these attacks could prove disastrous for the innocent people caught in the fallout.