Ukraine Crisis: What Can Europe Do If Russia Cuts Off the Gas?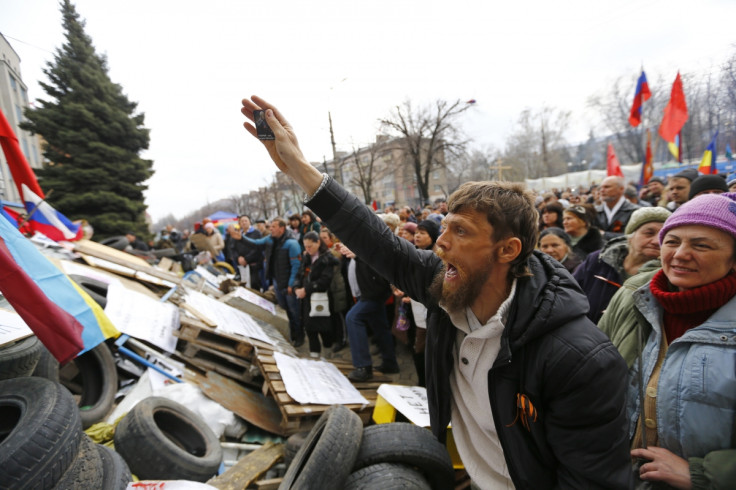 Europe and Russia are at it again.
Russia meddling in eastern Ukraine has been greeted with a fresh round of sanctions against more individuals with close ties to the Kremlin. There's even talk of a third round of sanctions against Moscow.
The likelihood of economic retaliation against Kiev feels like an inevitability. With the prospect of a 'gas war' looming in to view, the continent's energy policy is coming under new scrutiny.
In the wake of Russia's annexation of Crimea, European Union (EU) leaders spoke loudly about opportunities to wean itself off Russian gas. But there's nothing new about that.
Europe's spent years looking to secure alternative energy sources and loosen its reliance on Moscow's oil and gas.
The last gas standoff between Russia and Ukraine, in the winters of 2005 and 2008, showed Europe's leaders just how vulnerable they had become to Vladimir Putin's breed of gas diplomacy.
Today, the EU still relies on Russia for a third of its gas needs. 40% of that comes via pipeline through Ukraine. Russia has threatened to cut off supplies to Ukraine and warned European leaders last week that supplies to Europe may be affected.
However, the bloc gets its gas from a range of sources. 30% comes from Norway, while Qatar provides 10% in the form of liquefied natural gas (LNG.)
Other exporters are being tapped, including the United States, which could begin exporting gas by next year. European and American leaders are in the process of negotiating a special trade zone. While Barack Obama made it clear this month that Europe could not rely on the US for all its energy needs, American gas will probably be heading for Europe in the next couple of years.
There are also options in the eastern Mediterranean, as Israel and Cyprus look to exploit new resources. While it looks more likely that Israel will supply to Egypt and Turkey, there's every chance that a deal can be struck with the Cypriot government to help decrease the dependency on Russian gas further.
Another obvious option is nuclear energy, but the political climate in each country comes in to play with nuclear power. The disaster at Fukushima in 2011 had a huge impact on the German public, who felt increasingly uneasy with nuclear power.
Chancellor Angela Merkel reacted to the voters, pledging to shut down the country's reactors by 2022 and shift Germany on to renewable sources. However, this will be a long journey and for the meantime, Germany is still reliant on Russia for about a third of its crude oil and natural gas.
Another option, albeit equally controversial, is hydraulic fracturing - also known as fracking.
The process involves extracting shale gas by blasting rock deep underground with sand, water and chemicals. It's taken off in the US where analysts believe it could make the country self-sufficient within two decades.
However, some European countries have shown environmental reservations over the method. While Poland and the UK seem the most likely to develop their resources, the method is actually banned in many parts of France and other countries. It may be politically unworkable at the moment but it's probably a comfort to European leaders that there is a rich energy resource within the bloc.
Moreover, Europe has learned lessons from the previous crises and taken steps to keep more gas in storage. While there may be legal arguments to be had, they have the option to reverse the flow of gas between each other, should the need arise.
While a 'gas war' between Ukraine and Russia wouldn't be welcomed by Brussels, the EU is better prepared for a disruption to supplies than it was last time.
© Copyright IBTimes 2023. All rights reserved.