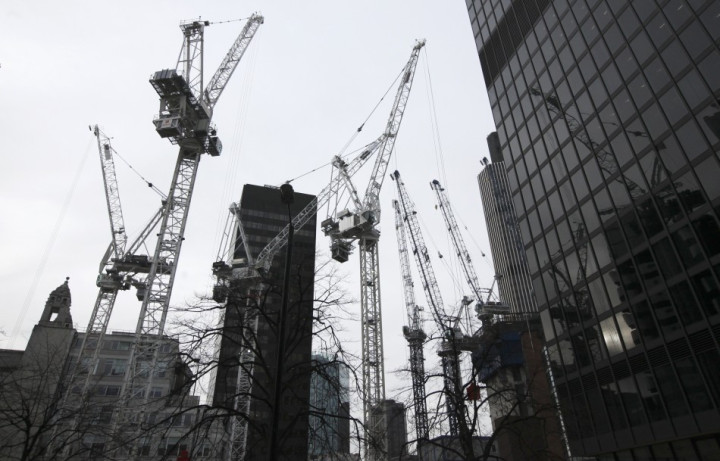 Britain's recession's will deepen further, the Office for National Statistics (ONS) said Friday, as it prepares to revise its first quarter GDP figures even lower after abysmal construction sector data for the first quarter.
ONS statisticians said that the -4.8 percent quarter-on-quarter drop in UK construction output would amount to an additional -0.1 percent off of its first quarter GDP figures, as a significant fall in new infrastructure work had a hard impact on the construction sector.
"Of course, any updates to other data sources will also need to be taken into account," said the ONS statement.
Such a drastic reduction in construction sector output was "driven by volume reductions in six out of the nine sectors". New infrastructure work fell by 15.9 percent across the quarter.
This revision would mean the UK economy contracted by -0.3 percent in the first quarter, rather than initial estimates of -0.2 percent, and follows on from a -0.3 percent contraction in the final quarter of 2011.
A 3 percent decrease in construction sector output was cited by the ONS as the reason for its original first quarter estimates.
FTSE 100 stock had fallen by 0.45 percent since the news, to 5,519.02 at 10:39am BST.
Weakening UK economy troubles coalition
Britain's ailing economy will raise yet more questions over the coalition's austerity programme, which has seen billions of pounds of public spending cut as the government seeks to bring down the budget deficit.
Chancellor George Osborne maintains that deficit reduction is imperative at all costs in order to ensure that the UK's borrowing costs remain low, which means reining in government spending.
Gilt yields on 10-year debt are 1.97 percent with investors viewing Britain as a paragon of safety in comparison to the crisis-engulfed eurozone.
Osborne had pinned his hopes on the private sector moving in where the public sector pulled back.
However the country is struggling with high unemployment, a rising cost of living, and stagnant wages, while government welfare is being slashed.
Moreover small businesses say they are struggling to get loans from banks, while big business is not spending.
The Bank of England's monetary stimulus through its £325bn asset purchase facility appears to have done little to get the economy moving.
Some economists argue that in times of recession governments must apply Keynesian theory and increase public spending to boost growth.
Others say that increasing spending would mean more debt and threaten the UK government's ability to borrow cheaply, potentially leading to spiraling borrowing costs.