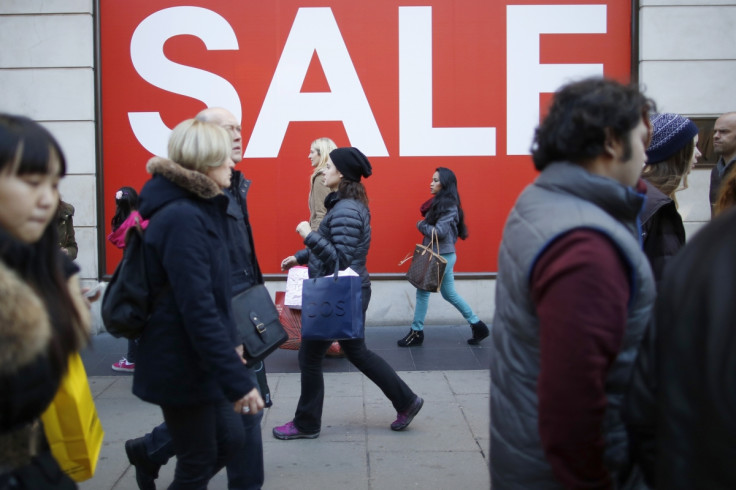 Overall growth in the UK retail sales was subdued in February, according to the latest sales monitor report published on Tuesday (7 March) by KPMG and the British Retail Consortium (BRC).
The joint report by the accountancy firm and industry group showed that total sales increased by just 0.4% year-on-year, last month. While this was better than the 0.1 percent increase seen in January, it was below the 12-month average of 0.9 percent.
Meanwhile, like-for-like sales, which exclude new store openings, were down 0.4% when compared to February 2016. This was, however, a smaller decline when compared to January's on-year decline of 0.6 percent.
Poor growth in retail sale was amid a slowdown in non-food sales. For the three months to February, total average non-food in-store sales fell 2.6%. This marked the first quarterly decline since November 2011.
This decline was marginally offset by slightly strong growth in food sales. The three month average in this category grew 2% year-on-year.
Helen Dickinson OBE, CEO at BRC said, "There was some negative distortion created by the later timing of Mother's Day this year, which meant that some categories, notably women's accessories and health and beauty, didn't benefit from the build-up of gift purchases as they did last year. But looking beyond this distortion, the persistent weak sales performance of several non-food categories points to an undeniable trend of cautious spending on non- essential items."
Going forward, the CEO added that inflation will play spoil sport.
"Tougher times are expected ahead. The impact of inflation on consumer spending will add further intensity to an already fiercely competitive environment in which the ability to adapt and innovate will be key to survival," she explained.
Meanwhile, this subdued performance in retail stores was compensated by online sales growth, which remained unchanged in February. While non-food online sales grew 8% on-year last month, penetration rates remained stable at 22.2%.
Dickinson OBE said, "Digital platforms remain the preference for a savvy shopper to search for the items they want at the best price, and helps explain why clothing and electronics have driven online growth when sales in stores have flagged."