UK retail sales in June show modest growth, falling behind inflation rates
Retail sales saw a slight improvement in June, with like-for-like (LFL) sales increasing by only 1.9 per cent, according to the latest data from BDO LLP.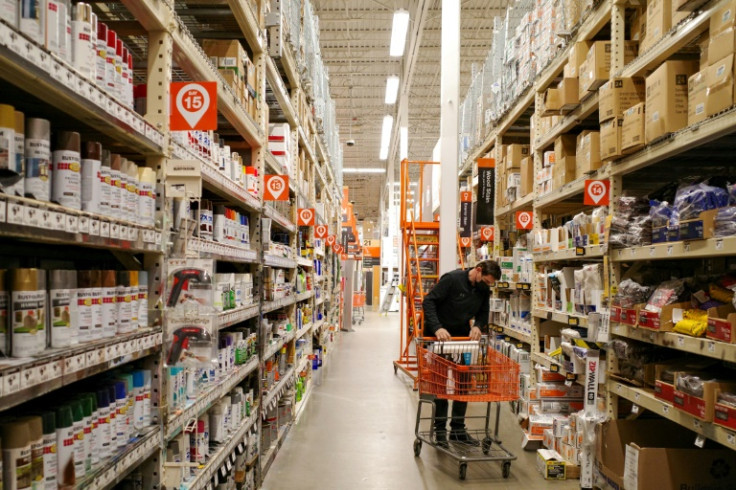 Following a poor performance in May, overall retail sales experienced a little increase in June, with like-for-like (LFL) sales gaining only +1.9 per cent, according to fresh statistics from accountancy and business advice firm BDO LLP.
BDO's latest High Street Sales Tracker revealed that the overall like-for-like sales increased by +1.9 per cent in June, compared to the previous year's base of +8.4 per cent. LFL sales growth remains much lower than the consumer price index (CPI) inflation, implying that sales volumes have declined dramatically as consumers continue to tighten their purse strings.
"The retail sector has recorded yet another month where sales volumes have come in well below inflation," said Sophie Michael, Head of Retail and Wholesale at BDO LLP. Since July 2022, like-for-like sales growth has failed to exceed the rate of inflation every month, she added.
Michael added that as the government aims to halve inflation by the end of the year through a series of interest rate hikes, discretionary spending and sales volumes are expected to decline further as households face increased mortgage and rent payments. She noted that the competition for consumer spending has never been more intense.
The statistics further revealed that following last month's disappointing results, the homeware industry continued to underperform in June. Total homeware LFL sales declined by -0.6 per cent this month after falling by -8.8 per cent in the same month last year.
In-store sales did particularly poorly, declining -0.7 per cent in 2022 from a -1.9 per cent base. Total LFLs in the fashion sector increased by only 3.0 per cent in June, boosted by a 7.2 per cent increase in in-store sales due to increased high street footfall during the warm weather.
The lifestyle sector also showed a minimal increase as well, with total like-for-like increasing by +2.3 per cent month on month from a base of +6.9 per cent. This is the category's ninth month in a row with positive LFL sales.
The head of retail and wholesale stated that reports of insolvencies in the retail sector have recently increased significantly, reflecting the severity of the situation. She emphasised the importance of the retail industry as the UK's economic engine. Urgent assistance is needed to prevent further deterioration, she added.
To address the challenges faced by UK retailers and level the playing field with shopping destinations in Europe and beyond, Michael suggested that the government consider reinstating tax-free shopping for overseas tourists. This policy issue has garnered significant attention, and retailers are urging the government to take action.
Michael stressed that retailers, like others in the broader consumer markets sector, are facing labour supply challenges, which have been exacerbated by post-Brexit restrictions on worker mobility. According to her, retailers are being forced to pay higher wages in order to maintain their workers and compete for new talent in the market.
The cost increases add to the current inflationary pressures, she said. While the Chancellor has announced certain initiatives in previous announcements to encourage parents and those who have taken early retirement to return to work, she stated that they have yet to make a meaningful impact.
The retail and wholesale head noted that while such actions may help to mitigate the negative effects, given the persistent levels of inflation on essential spending, retailers will need to continue to focus on closely managing their cost base and how best they can drive top-line revenue. Micheal said the margin between winners and losers for stores is likely to expand as the year unfolds.
"Retail sales growth ticked up slightly in June as hot weather prompted purchases of summer essentials," said Helen Dickinson OBE, Chief Executive of British Retail Consortium (BRC).
She further stated that sunbathers went to their favourite stores to buy swimwear and beach towels, and sales of outdoor activities, garden furniture, and barbecue food increased as families gathered to celebrate Father's Day. People were far more hesitant to make large-ticket purchases such as furniture and technology equipment, she added.
According to Dickinson, consumer confidence is still fragile. However, with headline food inflation falling for the second month in a row as necessities costs begin to decline due to tough competition and consumers continuing to adjust buying patterns to reduce as much inflation as possible, she noted that confidence may improve.
On the other hand, Dickinson stated that retailers' efforts to reduce prices may be hampered by costly adjustments to the packaging levy (Extended Producer Responsibility) and a new deposit return scheme that imposes an inflationary £4 billion burden on shops. A rise in business rates is also planned for next April, she stated, adding that the government must reconsider how these costly programmes will affect inflation and consumers.
On the performance of the food and drink sector, Sarah Bradbury, CEO of IGD stated that June was yet another month of extremely high growth in food and beverage sales, fueled primarily by ongoing inflation. She noted that there are flashes of hope, with volume sales on the verge of turning positive after being almost continuously negative for the last two years. The record-breaking weather last month very probably contributed to this, she added.
According to Bradbury, June's hot weather also helped lift people's spirits, with IGD's Shopper Confidence Index rising to its highest level since December 2021. This has flowed down to how buyers feel about food prices, with 30 per cent anticipating them to stay the same or fall in the next year, up from 16 per cent at the start of the year, the CEO noted.
She added that although we're not out of the woods yet, 59 per cent of those with a mortgage or rent believe they'll have to cut back on spending even more to cover the increase in mortgage costs, up from 46 per cent in March 2023.
© Copyright IBTimes 2023. All rights reserved.