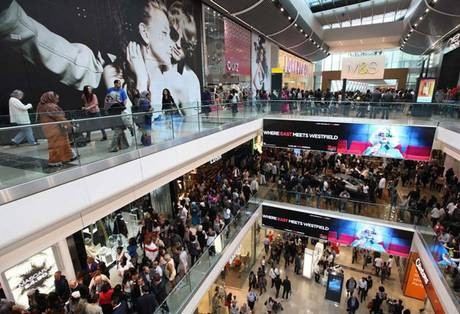 Retail sales volume fell by -0.1 percent month-on-month in December despite the festive shopping rush, according to the Office for National Statistics, in yet another disappointing piece of data from the beleaguered high street.
Volumes were 0.3 percent higher than in December 2011, though the annual gain was the slowest since April of last year. Excluding fuel, sales fell -0.3 percent on the month and rose 1.1 percent on the year.
Weak non-food sales, particularly household goods, were the main contributor to the decline, the ONS said.
A number of well-known names on Britain's high streets have gone under in recent months as they struggled to stay competitve in a dampened market, with consumers hurting from sticky inflation, domestic austerity, and a moribund economy squeezed by a global slowdown.
HMV Group, Jessops, Blockbuster UK, Comet and JJB Sports are among the casualties.
Online sales continued to make strides in December, with a 15.5 percent increase in internet shopping on the year before.
The average weekly online spend in December was £830.3m, said the ONS.
Research by e-retail industry association IMRG predicts that £87bn will be spent at online retailers in 2013, up from the previous year's £78bn.
"If our high street is to continue to survive the longevity of 2013, retailers need to move with the times - and fast," said Alan Gabbay, founder of mobile shopping app Udozi.
"They must embrace digital channels with an integrated approach, taking advantage of exciting channels like mobile while still taking into account the value of the high-street - only then will they continue to thrive."