UK Secret Services Foiled 40 Terror Plots since 7/7 London Bombings, Claims Theresa May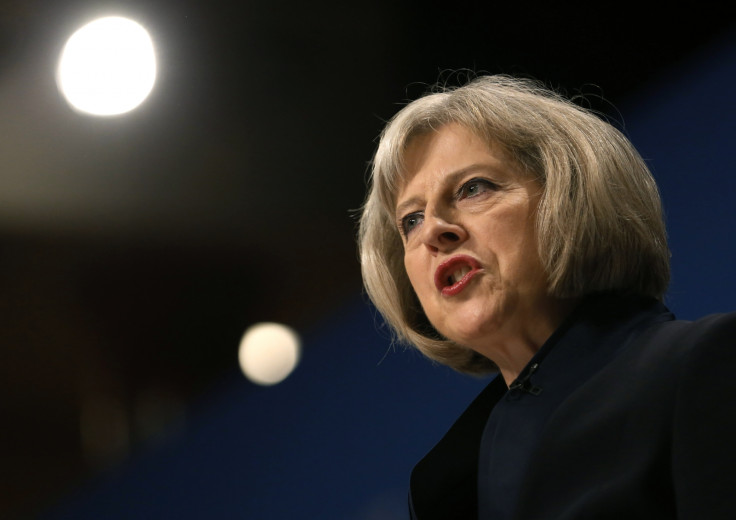 The British Security services have foiled 40 terror plots on the UK since the 7/7 London Bombings, according to the Home Secretary.
"The security services believe that, since the attacks on 7th July 2005, around 40 terrorist plots have been disrupted," Theresa May said.
The Conservative MP made the announcement during a speech outlining the government's plans to ban British-based insurance firms from covering the cost of terrorist ransoms.
The proposal, part of the Counter-Terrorism and Security Bill, is designed to improve the security services' ability to track and disrupt terrorists.
May also said that the government would introduce stronger powers against UK nationals fighting in Syria or Iraq after the country's terror threat level was raised from "substantial" to "severe" in response to conflicts earlier this year.
The Home Secretary hopes to fast-track the Counter-Terrorism and Security Bill through parliament.
"Our position is clear – ransom payments to terrorists are illegal under UK and international law. Agreeing to meet the demands of barbaric groups like the Islamic State [known as Isis] would only put many more lives at risk," May said.
"These measures will ensure the UK remains at the forefront of global efforts to put an end to the practice."
The Home Secretary's proposal comes amid Counter-terrorism Awareness Week, an initiative designed to inform the UK public on how they can help combat terrorism.
Policing activity involving more than 3,000 officers includes briefing thousands of businesses – shopping centres, cinemas, sports stadiums – to help them step up their security and train their staff at venues across London.
High visibility patrols around crowded places, operations in transport hubs and visits to faith centres are just some of the activities taking place as part of the campaign.
Throughout the week, police are focusing on five key areas where action by the police, businesses and the public can prevent terrorism: vigilance in crowded places and transport hubs, preventing violent extremism, cutting off terrorist financing and preventing access to tools that terrorists need to operate.
"The danger posed by violent extremists has evolved. They are no longer a problem solely stemming from countries like Iraq and Afghanistan, far away in the minds of the public," said Mark Rowley, assistant commissioner for specialist crime and operations in the Metropolitan Police Service.
"Now, they are home grown, in our communities; radicalised by images and messages they read on social media and prepared to kill for their cause.
"The tragic murder of Lee Rigby last year was a stark warning to us all about how real and local the threat is.
"Police officers and our partners are continuing to work 24 hours a day, seven days a week to protect the UK from a terrorist attack," he added.
"So far this year, we have disrupted several attack plots and made 271 arrests following counter-terrorism investigations but the eyes and ears of law enforcement and other agencies alone cannot combat the threat."
The Anti-Terrorist Hotline number is 0800 789 321.
© Copyright IBTimes 2023. All rights reserved.