The UK Met office has warned weekend travellers of harsh weather conditions across the country, with widespread frost and fog posing a serious threat to drivers. Forecasters have said that the prevailing chilly weather is expected to continue through the weekend and temperatures expected to remain below zero.
The Met office said in a Twitter post on Friday (20 January) that this severe weather condition could also lead to "localised disruption" over the weekend like flash floods, rough seas and lifted dust. The office warning added that a low pressure region formed over western Mediterranean "will bring heavy rain, thunderstorms and mountain snow over the next few days".
Confirming the forecast, a Met Office spokesman told the Press Association that widespread frost is expected during the weekend, especially throughout the south of England.
The Daily Express reported that a Baltic blast of frigid air from Russia, Sweden and Poland will worsen conditions in most parts of the country, covering the region with more layers of ice and pushing the temperatures further down.
Experts told the publication that atmospheric changes over the Arctic region will lead to a torrent of Polar air engulfing the UK in the coming days, with another major big freeze likely to hit within weeks. Experts have also warned that blizzards and "damaging" Polar winds will hit the country during the final weeks of January with little respite until the start of spring.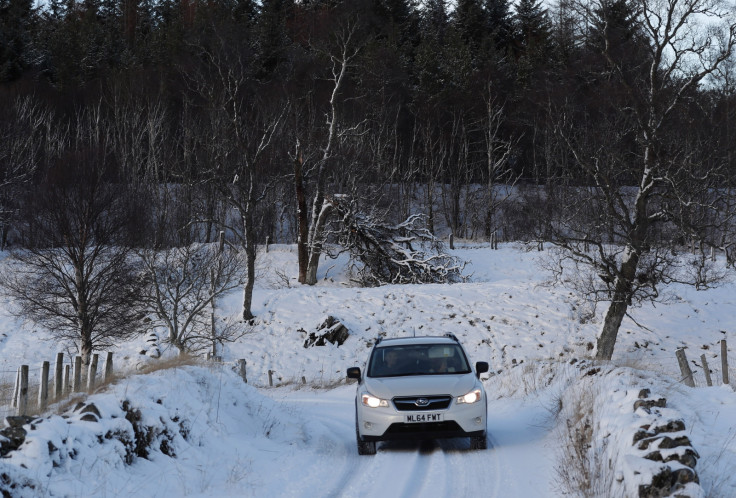 "It is going to get colder this month with a further threat of major blizzards and another spell of dangerous, icy weather. Winds will be northerly and could be stormy at times, gales could touch hurricane-force further out to sea," Piers Corbyn, forecaster for WeatherAction told the publication.
"A large and powerful polar low becomes centred approximately to the west of Scandinavia which combined with wild north-southward swings of the jet stream is leading to this scenario.
"A weakening of the Polar vortex [or low pressure circulating the North Pole] is leading to a displacement allowing Arctic air to sink southwards, there are signs the next cold snap will be worse than the one we have just had," he explained.
In the wake of the subzero temperatures, the government has reportedly upgraded the cold weather health alert across southern England from level-2 to a more serious level-3 urging "action". A separate level-2 alert has also been issued for central and northern regions through the weekend.