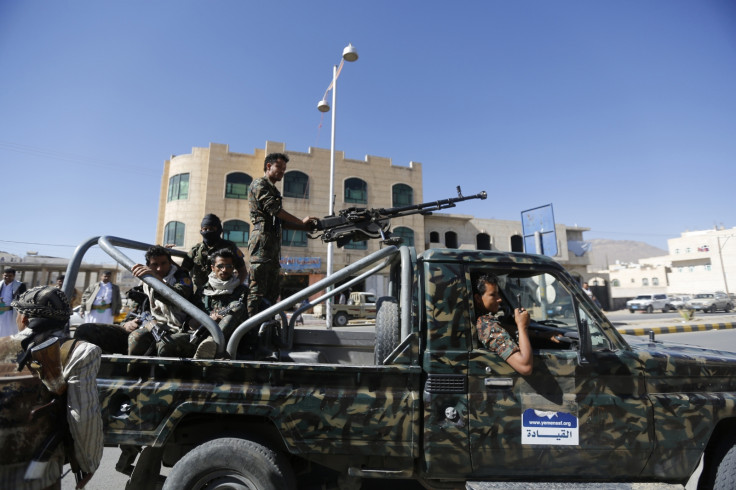 The Foreign Office said the UK is shutting down its embassy in Yemen and evacuating its diplomatic staff from the war-torn country, shortly after the US closed its diplomatic mission.
Rising security concerns fuelled by the increasing violence have forced the countries to shut down operations in capital Sana'a, which is largely controlled by Shiite rebels.
"The security situation in Yemen has continued to deteriorate over recent days," said Foreign Office Minister for the Middle East Tobias Ellwood.
"Regrettably we now judge that our Embassy staff and premises are at increased risk."
"We have therefore decided to withdraw diplomatic staff and temporarily suspend the operations of the British Embassy in Sana'a. Our Ambassador and diplomatic staff have left Yemen this morning and will return to the UK."
Rallying behind the US move, the Foreign Office also urged the British nationals to leave Yemen immediately.
Fears of the raging conflict snowballing into a civil war have increased in recent days following the removal of President of Abd-Rabbu Mansour Hadi by the Iraninan-backed Shiite Houthi Islamists, headed by Mohammed Ali al-Houthi.
Seizing key state buildings and the presidential palace, the Houthi rebels forced the president, who remains under house arrest along with several other ministers, to step down.
Just hours before the British diplomatic post was shut down, UK's ambassador to Yemen Jane Marriott expressed concerns over the security arrangements promised by the Houthi rebels, saying they are not adequate.
The Al-Qaeda in the Arabian Peninsula (AQAP), based in Yemen, remains one of the most active and powerful arms of the al-Qaeda network and the US-led drone attacks against the militants have also fuelled tensions in the region against the West.