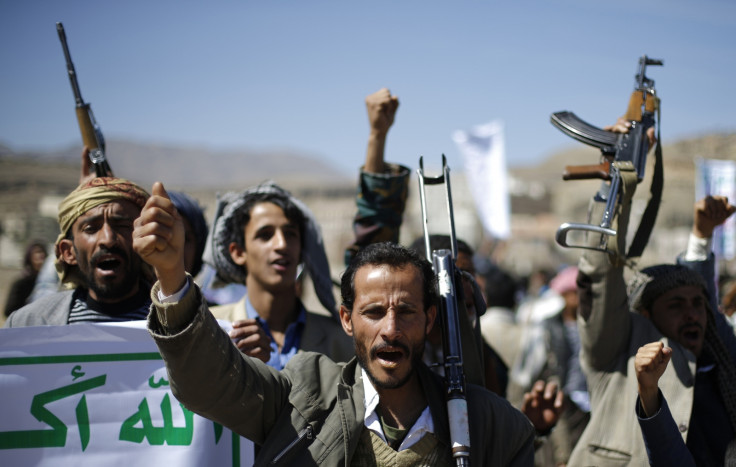 Yemen's Shia Houthi rebels have announced a new presidential council during a 'constitutional declaration' in Sana'a on Friday (6 February).
In a televised statement from the Republican Palace, the group announced that it would form a 151-member council that would act as a government for a two-year period.
'Revolutionary committees' would be appointed to organise a new Parliament, which would consist of 551 members.
The United Nations said immediately that it did not recognise the Houthis' declaration, adding that the group had acted unilaterally.
The rebels have launched a power grab in the Arabian peninsula state, seizing the capital Sana'a in September 2014 after mobilising thousands of Yemenis to protest against the government's cuts to subsidies.
The Houthis' rise reached new heights after the turn of the year, as they forced the government to resign and later laid siege to President Abd Rabbu Mansour Hadi's residence, forcing the US-backed ruler to step down.
The rebels had set a deadline of 4 February for Yemen's political parties to reach a consensus on a way forward that was "acceptable" to them, warning that they would act on their own terms if a consensus could not be agreed upon.
The group has called on its supporters to gather in the streets this evening for celebrations, while it has also sent armed men and vehicles to guard certain institutions.