UK spending millions in secret to upgrade Trident nuclear warheads – report
The UK government has spent £85m ($124m) on a secretive programme to upgrade its Trident nuclear weapons, a report has claimed. The Atomic Weapons Establishment (AWE) at Aldermaston and Burghfield in Berkshire has been working on developing more powerful and precise nuclear warheads to replace the existing ones on the Royal Navy's four Trident-missile carrying submarines, according to the Times newspaper.
The revelation comes ahead of a House of Commons vote expected later this year on whether to extend the Trident programme. Defence sources told the paper that early investment in the "Mark 4A" warheads is essential to launch the replacement programme in full swing once it gets approved by MPs.
Around £3bn has already been spent on the Trident replacement programme without parliamentary approval. The total cost of the programme, which is scheduled to run until the early 2030s, is estimated at £31bn.
Labour split
Responding to the Times's revelations, shadow defence secretary Emily Thornberry urged Labour MPs to be united in voting against the Trident replacement programme. "The Tories have entirely abandoned the principle that Britain should be working towards multilateral disarmament, and by secretly investing in ever more destructive warheads, they are now actively working against it," she told the paper on 7 June.
"The Labour Party that helped create the Nuclear Non-Proliferation Treaty should be united as one against that."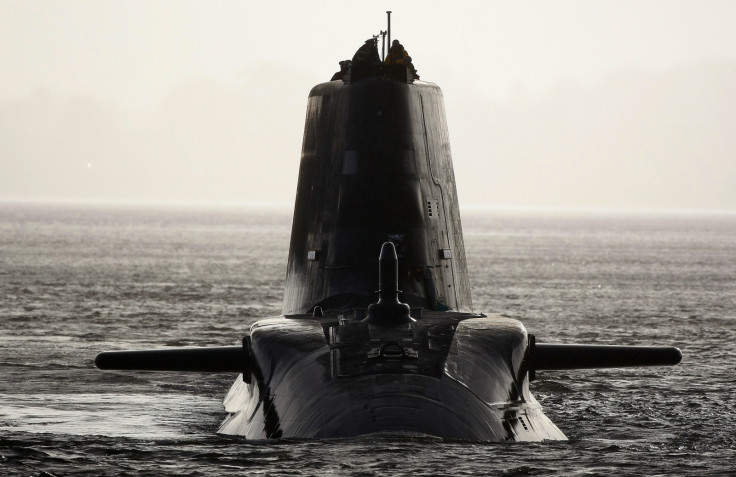 However, Labour's pro-deterrent backbench defence committee has pledged to release a report dispelling "myths" from critics of the Trident programme. Its chairperson John Woodcock told the Times: "Anyone concerned about keeping down the cost of Trident should surely welcome attempts to eek as much life out of the existing warhead by modifying it rather than going straight for a replacement.
"This report suggests nothing has changed in the long-announced plans for maintaining and ultimately upgrading the UK's stock of nuclear warheads."
Labour leader Jeremy Corbyn – a staunch opponent of nuclear weapons – proposed a compromise on the Trident programme earlier this year, in which the Trident-missile carrying submarines remain part of Britain's underwater fleet but go to sea without nuclear warheads on board.
Defence Secretary Michael Fallon rejected the proposal in January and likened it to going to a fight with imitation weapons.
© Copyright IBTimes 2023. All rights reserved.