Jeremy Corbyn skewers David Cameron over UK steel industry in PMQs bout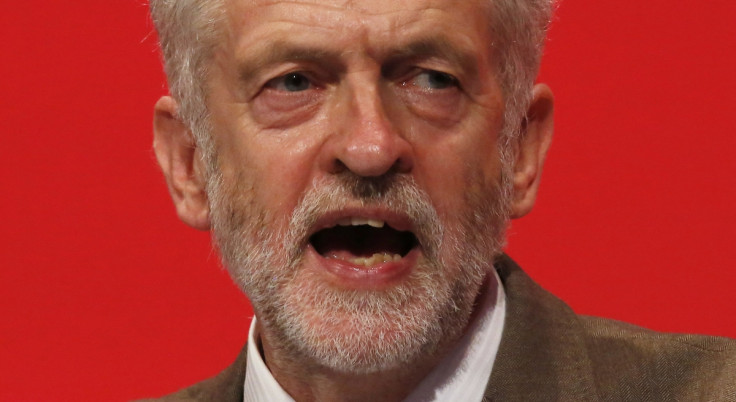 David Cameron was forced to promise to help the UK's embattled steel industry after Jeremy Corbyn pressed him on the issue during Prime Minister's Questions (PMQs) on 21 October. The Labour leader raised his concerns about the struggling sector as thousands of workers face job losses across the country on the back of falling prices.
Tata Steel plants in Scunthorpe and Scotland are reportedly facing 1,200 redundancies and the Community Union has warned of job losses at Caparo's sites. But, so far, the UK government has failed to directly intervene in the crisis after Business Secretary Sajid Javid claimed there was "no magic bullet" to help solve the sector's critical problems.
"Does he appreciate the devastating effects of the government's non-intervention in the steel industry is having on so many people?" Corbyn declared during the House of Commons exchange. But Cameron hit back against the Labour leader by claiming his administration had a four-point plan to tackle the issue.
"Our plan is to take action in four vital areas: in procurement, in energy costs, in unfair competition and dumping, and in tax and government support. On procurement, we changed the procurement rules so it was easier to source British steel. That didn't happen under the last Labour government, it does happen now," the prime minister said.
The debate comes as Chinese President Xi Jinping continues his state visit in the UK. Cameron faces pressure to raise the steel crisis with the Communist Party leader when Xi visits Number 10 on 21 October as Chinese firms have been accused of undercutting Western companies with cheap steel.
Tax credit cuts
Elsewhere, Corbyn attacked Cameron over his government's cuts to tax credits after Labour's opposition day debate on the issue. He repeated the worries of Tory backbencher Heidi Allen, who criticised George Osborne over the reform on 20 October.
"The tax credit cuts are part of a package, package that includes a higher living wage and tax reductions," Cameron replied. "That is the right approach for our country, let's make work pay, let's allow people to earn more, let's cut their taxes and let's make welfare affordable. I'm delighted that this measure once again passed the Commons last night."
Labour has since seized on Cameron's "delight" remarks and dubbed the comments "shameful". Jonathan Ashworth, Labour's shadow minister without portfolio, said: "Cameron showed the true face of the Tory Party at PMQs today when he talked about his 'delight' at tax credit cuts. This Tory cut will mean over three million families losing on average £1,300 a year.
"It's shameful that Cameron is 'delighted' the cuts were voted through the Commons again last night. Despite his rhetoric yet again we see the Tory Party is not the party of the common ground."
© Copyright IBTimes 2023. All rights reserved.