UK Storms: Cameron Repackaging Flood Money, Cries Labour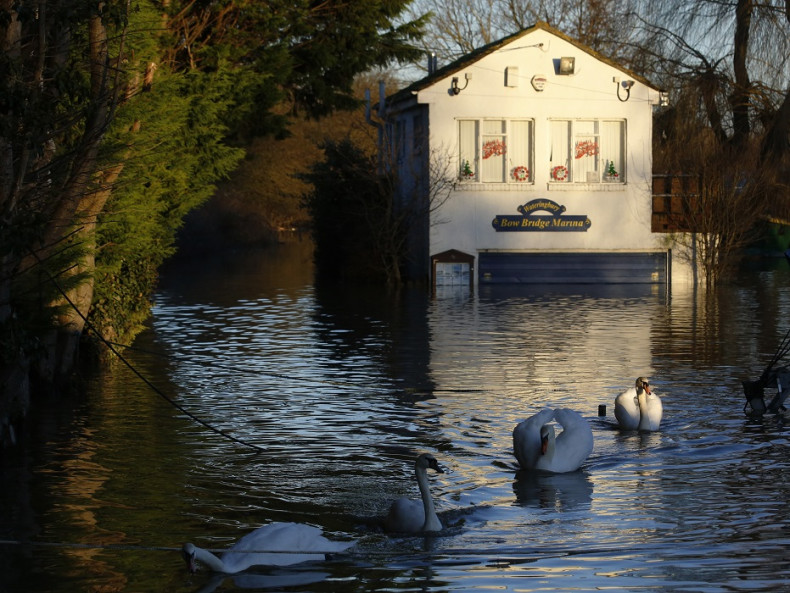 The bitter political row over exactly what David Cameron meant when he promised money no object in dealing with the floods crisis has escalated in the Commons amid Labour claims that the same cash is being announced twice over.
The latest challenge came amid claims that some local councils were charging flooded residents for sandbags.
Labour forced transport secretary Patrick McLaughlin to go to the Commons to set out what the government was doing to deal with the transport infrastructure hit by the storms.
On Wednesday, the minister appeared to contradict Cameron's promise by insisting there would be "no blank cheques" for the floods effort.
But, after announcing there would be £61m to repair transport damage, he told MPs there would be "no limit" on the money available for "immediate flood relief".
And it is that last phrase that has undermined the prime minister's original "money is no object" statement, which Cameron has himself since qualified with a similar phrase.
But even that did not satisfy Labour's Mary Creagh who said money being announced by McLaughlin had already been set out by minister Eric Pickles earlier in the week and was simply being "rehashed".
"The government needs to speak with one voice and the response needs to be speedier than it has been in the past. The prime minister says money is no object but he says there is no blank cheque. Who is right?" she asked.
Those struggling to deal with the floods "need leadership and clarity... when will they get it?"
At the same time there were reports that some local authorities were charging residents and businesses for sandbags which led to the prime minister urging them not to do so.
The prime minister chaired the first monthly meeting of the new cabinet committee overseeing the strategic response to the crisis amid growing fears that the economic recovery will be hit by the floods.
His spokesman said: "Clearly, there is an economic impact. It is something we will need to assess in all parts of the country. It will certainly inform the work the government is doing in the medium term and the cabinet committee is looking at it.
"The government realises the very serious impact this is having in very many areas. That is why we are responding in the way that we are," he said.
What is clear is that, as other government business takes a back set to the response to the floods, Cameron will continue to come under pressure to prove he has not been making empty promises on cash.
At the same time, ministers are becoming increasingly concerned over the effect the crisis is having on the fragile economic recovery just 15 months away from the general election.