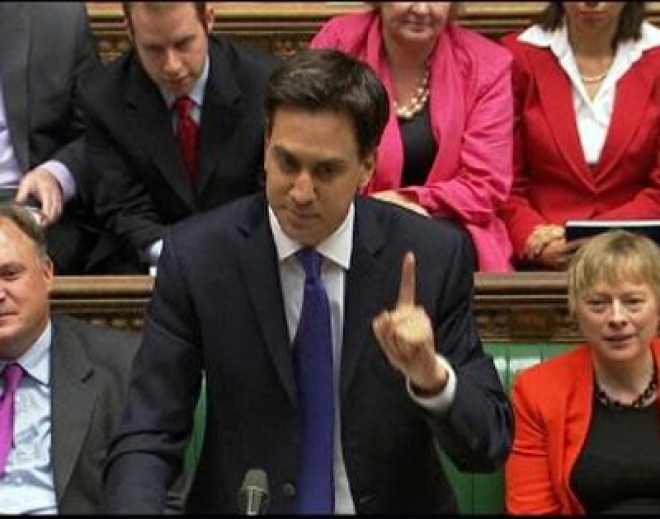 David Cameron has been forced to backtrack from his "money is no object" pledge on the government's response to the floods crisis during a Commons clash with Labour's Ed Miliband.
With weather forecasts warning of worse to come, Miliband asked the prime minister exactly what he had meant when he made his "very grand promise" at a rare Downing Street press conference on Tuesday evening.
The Labour leader pointed out that transport secretary Patrick McLaughlin had just told an interviewer that there was "no blank cheque" for the recovery effort.
The prime minster was forced to admit he had been talking only about the current relief effort. And it appeared in Westminster that much of the cash will be coming from underspends in existing Whitehall department budgets.
"As I made clear last night, money is no object in this relief effort. I want communities who are suffering and people who see water lapping on their doors to know that when it comes to the military, when it comes to sandbags, when it comes to the emergency services, when it comes to restoring broken flood defences, all of those things, money is no object," Cameron said.
"I don't want people to worry about penny pinching when they see the vital work that is needed to help them deal with their houses and help deal with the floods. That is what this government is doing," he said.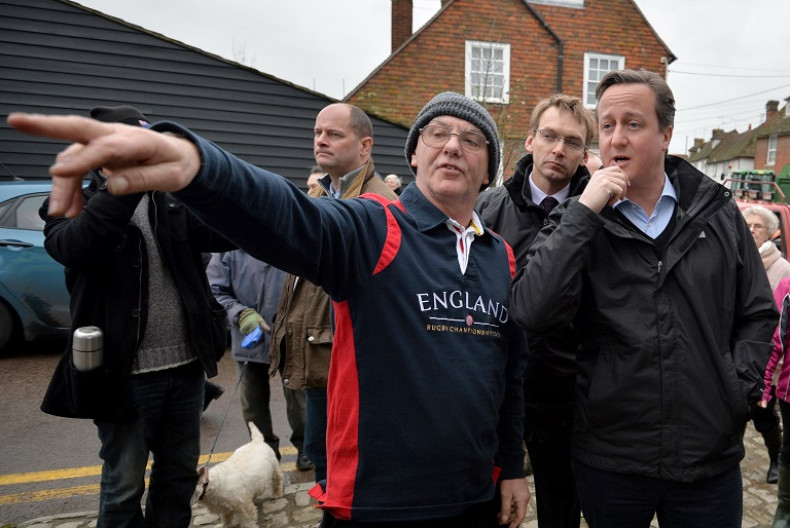 Earlier Cameron's spokesman had responded to McLaughlin's interview, stating: "The point the Transport Secretary was making was that the Prime Minister was making clear that money is not an issue while we are in the relief effort."
What Miliband and others believe is that, despite the apparently open-ended spending commitment suggested by the prime minister in his headline-grabbing press conference, there is precious little extra cash available.
And Cameron's repeated qualification that the money is for the "relief effort" appears to confirm the view.
The prime minister has already announced an extra £130bn over two years for the relief efforts and McLaughlin is believed to have around £60m in existing savings to spend on restoring destroyed rail infrastructure.
Homeowners and businesses will get grants of up to £5,000 to pay for future flood protection and a £10m package of support has been set aside for farms affected by the floods.
Meanwhile, businesses will be eligible for 100% tax relief on business rates and be allowed to defer other tax payments.
But it remains unclear exactly how much of the money is new as opposed to coming from underspends and contingency funds which would be bound to have a knock-on effect on other government spending plans.
The danger for the prime minister now is that, having successfully portrayed himself as the man in charge of the relief operation and having made some very specific promises, if there is any suggestion he has over-hyped the effort it will directly damage his leadership credibility.