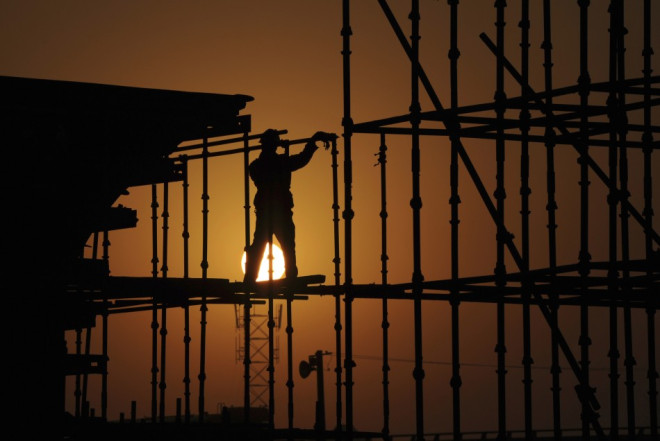 Bad weather in February set the UK's construction sector back in its recovery as output fell because storms halted work.
The Office for National Statistics (ONS) said construction output dropped by 2.8% on the month, worth about £270m in lost work.
During February the UK was battered by storms up and down the country, with serious flooding across many areas.
While this dented construction sector work at the time, it also presents an opportunity for the industry.
"It has been widely reported that the storms, strong winds and flooding resulted in damage to buildings and infrastructure, however, subsequent repair work is yet to be recorded in ONS data," said the statistics agency.
Despite the blip, the construction industry is in recovery mode.
The sector suffered badly after the financial crisis when work collapsed.
Much of the decline was because of the government's austerity programme, which slashed public budgets.
Since March 2011, public work in the construction sector tumbled by 24.3%. Private work is only down 1% over the same period.
The biggest reason for the current recovery is an increase in house building.
Residential work has risen sharply as the government stokes demand in the housing market by making it cheaper and easier to get hold of mortgages via the Help to Buy scheme.
Rising house prices as a result have tempted builders to lift their housing work and chase potential profits.
According to the National House Building Council, the volume of new homes registered in 2013 was 133,670 – a 28% rise on the previous year.