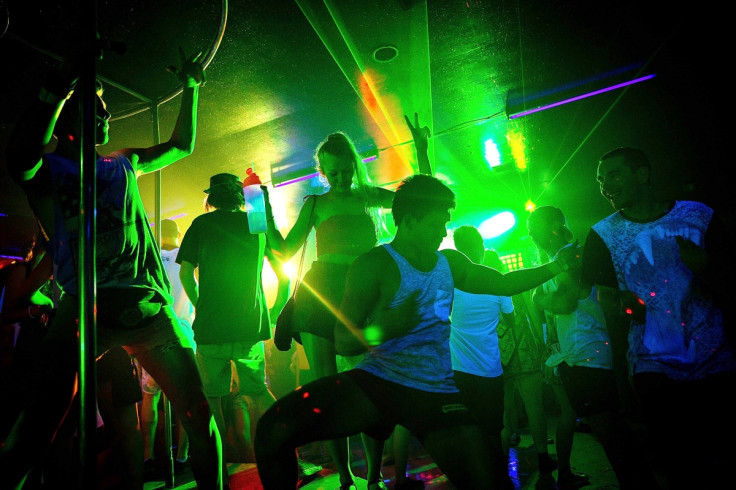 Students across the UK want their universities to do more to tackle sexual harassment on night outs, a survey revealed on Monday (21 September). More than 60% of students said they wanted their universities to campaign against sexual harassment, while 56% said there should be counselling services available for anyone who is a victim of it. Over 70% said disciplinary action must be taken against drunken sexual harassment.
The survey was conducted on behalf of Drinkaware, an independent charity that aims to get people to think differently about alcohol. It revealed that more than half (54%) of female students had experienced drunken sexual comments, abuse, or sexual touching on a night out in the last one year. The most common place for drunken sexual harassment appeared to be nightclubs (68%), followed by a bar/pub (16%).
While over 80% of those who experienced drunken sexual harassment told a female friend, only a third said they felt confident that their university would believe them if they reported the incident. A disturbing 1% told university authorities and/or student welfare counsellors about the harassment, despite nearly half of the respondents saying it happens almost every time they go on a night out.
"Students have told us that drunken sexual harassment is a common and unwelcome part of a night out, yet they don't feel empowered to stand up to it," said Elaine Hindal, chief executive of Drinkaware. "Universities are well placed to support students who have experienced unwanted sexual attention and to campaign against it but students are still more likely to tell a friend than anyone in authority. That's why we're encouraging universities and young adults to reinforce the message that if a behaviour isn't acceptable sober, it isn't acceptable drunk."
Drinkaware's survey results comes after the National Union of Students (NUS) published its own report in 2014 revealing one in four students suffer unwelcome sexual advances. Echoing the results from Drinkaware's study, the NUS revealed universities are not doing enough to let their students know they are supported in the case of sexual harassment.
The NUS said 60% of their respondents "were not aware of any codes of conducts implemented by their university or students' union that prohibit or tackle sexual conversations, sexual comments, unwelcome sexual advances, group intimidation and verbal harassment".
NUS president Toni Pearce had called on UK universities to join it in tackling harassment on campuses and has said student unions and universities need to work together in a bigger way to create campuses that are safe for students.
"These stats show that harassment is rife on campus, but we still keep hearing from universities that there is no fear, no intimidation, no problem – well this new research says, otherwise," said Pearce. "Sadly, all of these elements exist in campus life, we know because we hear it from students. Today I say to universities everywhere the passing the buck approach of 'not on my campus' is now completely unacceptable. They must acknowledge the problems and join us in confronting them."
A campaign has been started by anti-sexual harassment movement Hollaback London that aims to work with universities across the country to combat drunken sexual harassment. Good Night Out is also working with clubs, bars and pubs to end harassment on nights out and have trained staff at 18 student unions on creating a safe environment.