UK teenager arrested for attacks on PlayStation Network and Xbox Live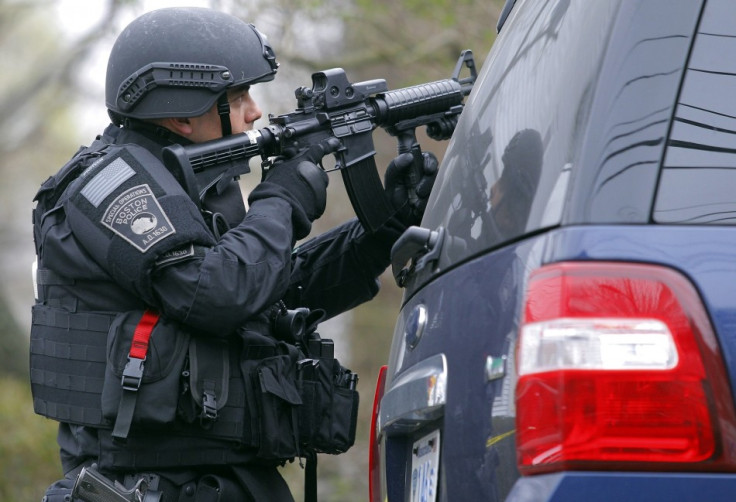 A UK teenager has been arrested on suspicion of carrying out cyber-attacks that crippled the PlayStation and Xbox Live networks at the end of December.
Working with the FBI, the South East Regional Organised Crime Unit (SEROCU) carried out an operation it said focused on the denial of service attacks on the video game networks, with officers arresting the 18-year-old man on 16 January in Boundary Street, Southport.
The operation, which also involved the National Cyber Crime Unit (NCCU), focused on the attacks on the PlayStation Network (PSN) and Xbox Live that left both inaccessible for days over the Christmas period.
Responsibility for the attacks was claimed by a hacking group known as Lizard Squad who only stopped the attack after internet entrepreneur Kim Dotcom offered them 3,000 vouchers for his Mega cloud storage service worth $99 (£65) each.
The BBC aired a radio interview with two members claiming to be part of the hacking group on 26 December, confirming they had taken Dotcom's offer.
Neither FBI, NCCU nor SEROCU have given an indication if the 18-year-old they have arrested is a member of Lizard Squad.
'Swatting offences'
The teenager is also accused of carrying out "swatting offences".
Swatting is the term used to describe the act of knowingly providing false information to law enforcement about a target. They suggest a threat exists at a particular location, prompting police to respond and attend the bogus incident.
UK police said: "Making false threats drains law enforcement resources and can cause significant distress or physical injury to first responders or victims."
A number of electronic and digital devices were seized by police. The 18-year-old was arrested on suspicion of unauthorised access to computer material contrary to section 1 of Computer Misuse Act 1990, unauthorised access with intent to commit further offences contrary to section 2 of Computer Misuse Act 1990 and threats to kill contrary to Section 16 of Offences against the person Act 1861.
Craig Jones, head of the Cyber Crime Unit at SEROCU, said: "This investigation is a good example of joint law enforcement cooperation in relation to a type of criminality that is not restricted by any geographical boundaries.
"We are still at the early stages of the investigation and there is still much work to be done. We will continue to work closely with the FBI to identify those to who commit offences and hold them to account.
"Offences referred to as 'swatting' involve law enforcement forces in the United States receiving hoax calls via Skype for a major incident in which SWAT teams were dispatched."
The arrest was described as "significant" by deputy chief constable Peter Goodman, the national policing lead for cyber security.
He said: "This arrest demonstrates that we will pursue those who commit crime with the false perception they are protected within their own homes or hiding behind anonymous online personas."
© Copyright IBTimes 2023. All rights reserved.