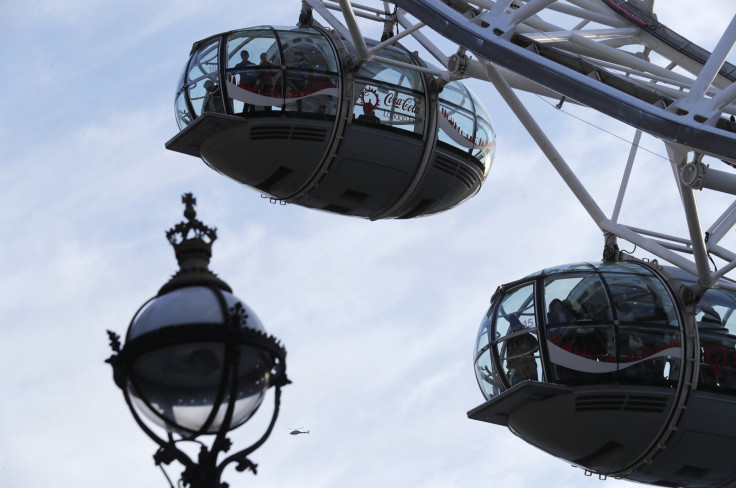 Tourists have shunned London attractions following recent terror attacks, according to the group behind the London Eye and Madame Tussauds.
Merlin Entertainments, which also owns theme parks such as Chessington, Alton Towers and Legoland, added: "A number of our UK parks have been adversely affected in recent weeks by the terror attacks and subsequent heightened security measures."
The leisure operator said after the UK's first terrorist attack this year on Westminster Bridge in March London's tourism market had remained upbeat, "although the incident did result in a softer domestic, day-trip market".
But the following attacks at Manchester's Arena and London's Borough Market in May "resulted in a further deterioration in domestic demand and, given the typical lag between holiday bookings and visitation, we are also cautious on trends in foreign visitation over the coming months".
Shares in the group, which runs 121 attractions in 24 countries, fell 3% in early trading.
The group said at the beginning of the year its London unit had benefitted from increased numbers of foreign tourists in the capital, attracted by the weakness of the pound - making their holidays to the UK cheaper.
Merlin chief executive Nick Varney said: "The impact of recent terror attacks on our London attractions is unclear at this stage.
"What is clear however is that London has bounced back before, and will do again.
"I have every confidence in the long term resilience and growth trajectory of the market.
"London is very much open for business, welcoming visitors from the UK and from around the world to this exciting and vibrant city."
Merlin has seen visitors shun its attractions after major incidents before.
In 2015, the company saw a significant drop in visitors to its Alton Towers theme park after several thrill seekers were badly injured on one of the rides. Merlin was fined £5m ($6.4m) over the incident last September.