Although many markets have been shaken by Brexit, the toy industry doesn't seem to have felt its wrath quite as harshly. In fact, it has grown to over £3.5bn, the highest it has ever been, after seeing a rise of 6.3% last year.
This makes it the fourth largest market in the world and the largest in Europe, according to The NPD Group, who released the figures on 24 January in partnership with the British Toy and Hobby Association at this year's Toy Fair. The growth is said to be driven, in part, to collectables.
During 2016, an average of £350 was spent on each child aged 0-9 – with an average price of £8.35. This has largely been driven by the 44% year-on-year growth of the collectables market in the UK, accounting for almost 1 out of 4 toys sold.
"Naturally we are delighted to see the UK toy industry returning significant growth despite the political uncertainty last year," commented Jon Diver, Chairman of the British Toy and Hobby Association.
"Our industry is innovative and creative and to sustain growth we look forward to more clarity on the process of Brexit, particularly the relationship with Europe on free trade agreements, customs union access and favourable tariffs with WTO members."
The Toy Fair 2017 is running from Tuesday 24 January to Thursday 26 January at London's Olympia, hosting the best and most anticipated toys of this year including new releases from firm favorites including K'Nex, Lego and Playmobil.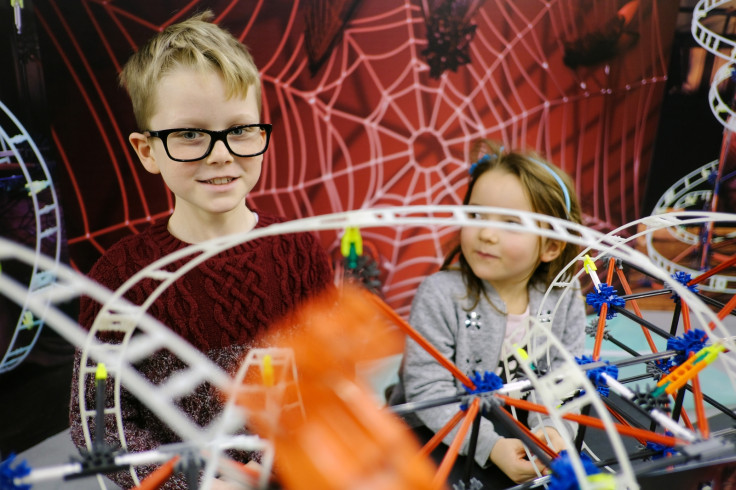 With films such as Rogue One: A Star Wars Story released in December 2016 and The Lego Batman Movie still to come this year, Director of Communications & Public Affairs at the Toy and Hobby Association Natasha Crookes believes these films could drive sales too.
"Movie licences will be strong, there's some big movies coming out so we think that will influence the market. And also we have some really strong licences all the way from children's characters to movies so that will drive that area of the market," she says.
She also told IBTimes UK that STEM toys are likely to be a big trend this year, she said: "Things that encourage children to be interested in science, technology, engineering maths and I would also include robotics in that so things that you can programme, and we're seeing a lot of these toys around the hall."
When asked what she thought Brexit could hold for the toy industry, she said: "We are a resilient industry, especially in the UK."
"The biggest thing that is affecting us in the UK is the dollar to sterling fluctuation, and that will potentially cause problems in the year ahead."