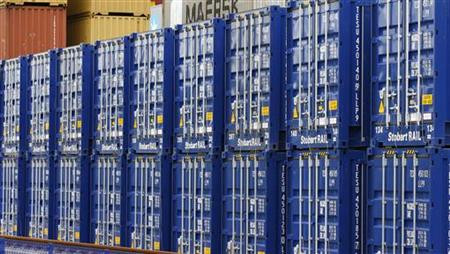 UK's trade deficit has widened again as imports rose slightly ahead of exports by 0.1 billion.
Economists had expected a narrowing of deficit and continued ash disruption has been highlighted as a reason for it.
Iain MacDonald, Head of Trade Product, Barclays Corporate, said:
"Despite UK manufacturers reporting strengthening order books bolstered by international contracts, we are still yet to see a consistent growth pattern in export figures, which suggests a substantial lag between sentiment and trade.
"Over the coming months, major UK exporters focused on securing government contracts globally will be scrutinising how public spending cuts play out in the various markets they supply, with many adjusting their export strategies accordingly. More broadly, all UK exporters should remain focused on the impact of shrinking public spending, particularly in Europe, and the knock-on effect this may have on their buyers."
The UK's seasonally adjusted deficit on trade in goods and services was £3.3 billion in April, compared with the deficit of £3.2 billion in March.
"We have long been looking for net exports to improve and help the economy rebalance, but it has so far proved to be a frustrating wait," said IHS Global Insight's economist, Howard Archer.
Over the coming months he expects exports to increase as the sterling's weakness combines with increased demand from overseas countries.