UK Non-EU Exports Grow to £38.5bn as Trade Net Widens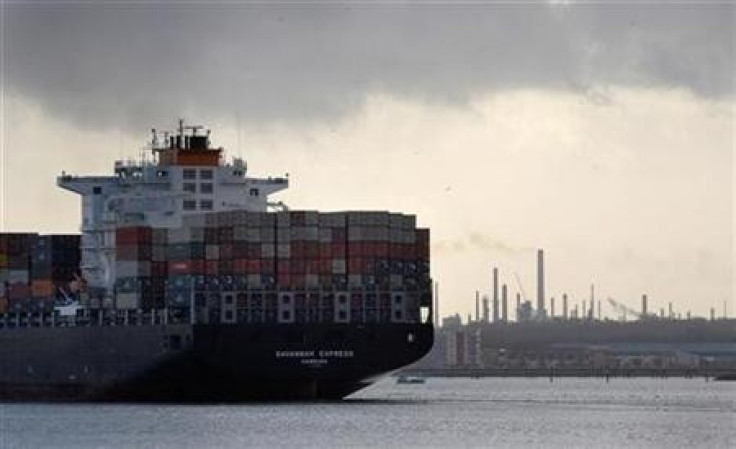 UK goods exports to non-EU countries edged up in the three months to July, a small step towards the Treasury's ambitions of growing business outside of the country's biggest trading partner on the continent.
Office for National Statistics (ONS) trade data for the quarter ending July show exports to countries outside of the 28-member EU rose £200m on the same period a year before, to £38.5bn. However, imports from non-EU trade also grew, by £500m to £49.9bn, leaving a bigger current account deficit.
The government's UK Trade & Investment (UKTI) department has highlighted 19 priority markets for growing exports, with all falling outside of the EU. Chancellor George Osborne is hoping to increase the value of UK exports to £1tn by the end of the decade.
In the three months to April, China-destined UK exports hit an average monthly value of £1bn for the first time.
EU Trade
As the eurozone economy looks to be picking up, with its emergence from recession in the second quarter and steadily improving private industry data during the third, UK trade within the single market grew.
UK exports to the EU grew by £500m in value during the three months to July, to a £38.9bn total. Imports also increased by £500m, to £54.3bn. This led to a slight widening of the trade deficit.
The country's ease of trade with the EU because of its membership is likely to be at the fore of a debate ahead of a potential in/out referendum in the UK.
Prime Minister David Cameron has said if his Conservative party returns a majority at the 2015 general election then a referendum on the UK's membership of the EU will follow two years later.
Vociferous eurosceptics have campaigned for years to have a definitive referendum on the UK's membership of the EU, which they see as an anti-democratic cumbersome bureaucracy that erodes national sovereignty.
However, proponents point to the free trade the UK benefits from as its part of the EU - worth £358bn in 2011 alone - as well as other important benefits such as the free movement of labour, which plugs the country's many skills gaps.
Many firms use the UK as a hub from which to access the EU single market. Two Goldman Sachs International bosses said this status would be lost if the UK leaves the EU, and they, along with many others, would be forced to take their businesses elsewhere.
© Copyright IBTimes 2023. All rights reserved.