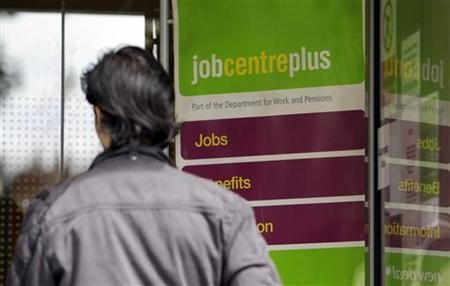 UK unemployment has fallen by 34,000 today as a record number of people found work in part-time places. The level has fallen by 0.1 percent to 2.47 million despite mainly filling up from part-time posts that now account for 27 pct of all employed.
"Every small fall is a step in the right direction - but we've got a big challenge ahead to try to turn the economy around." said employment minister Chris Grayling as figures show the number of economically inactive remains above 8 million - a record high recorded in April.
The shift is a result of about 160,000 people finding work between the months of February and May mainly through part-time employment, which increased approximately 100,000 in the month of May alone suggesting a shift in trend following the General Election.
Overall, 6.63 million are now in part-time jobs, a shift of 148,000, whilst just 12,000 entered full-time work as the economy continues to emerge from a recession.
"The figures today are good news which show that private sector hiring is beginning to show an increase." said Capital Economics economist, Vicky Redwood, "The UK labour market is starting to benefit from the recovery in the wider economy." she added,
However, IHS Global Insight economist, Howard Archer stressed more caution on the recovery as public sector job losses were iminent:
"Major job losses are clearly on the way in the public sector as the government looks to slash spending, and we doubt that the private sector will be able to fully compensate for this." he added.