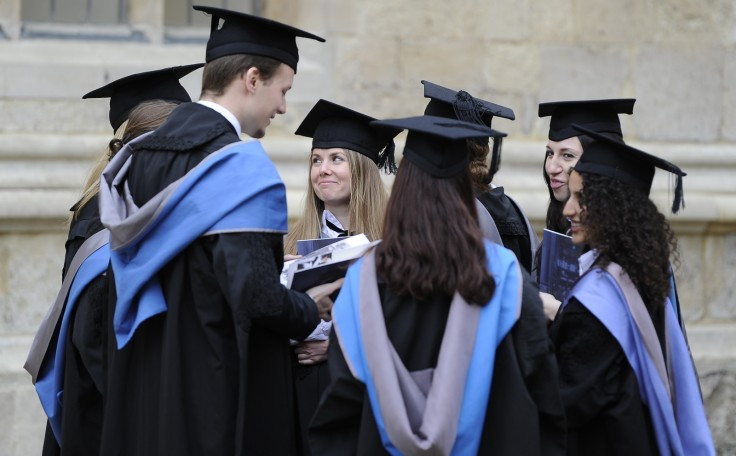 The number of students in higher education in the UK has exceeded half a million for the first time, according to Ucas.
The organisation said that 512,400 people secured places in UK universities and colleges, up nearly 17,000 on 2013 (+3.4%).
More UK students than ever were accepted into UK higher education (447,500, +3.2%) alongside record numbers of students from outside the UK.
The total number of applicants (699,700) almost equalled the levels seen in 2011 (700,200), the year before the introduction of higher tuition fees in England, and applicant numbers have increased from all UK countries.
"While the 2014 cycle marks a return to 'normality' after the turbulence which followed the raising of tuition fees and partial exemption from number controls in England from 2012, a market has been created in higher education," said Mary Curnock Cook, the chief executive of Ucas.
"Many universities and colleges have had to work hard to recruit, making significantly more offers and being flexible in their entry requirements. This means applicants can afford to be bolder in their choices."
Ucas also said that universities and colleges made more offers to applicants (+6%) this year, with the number receiving a full set of five offers at its highest ever level (137,300 from the UK and EU).
Placed applicant numbers from all age groups in the UK have never been higher, with the 20-24 group rising by 4.1% to 80,000 and the over 25s increasing by 8.6% to 52,300.
Entry rates from young people in the least advantaged groups have increased to record highs across the UK.
Disadvantaged young people are over 10% more likely to enter higher education than they were a year ago.