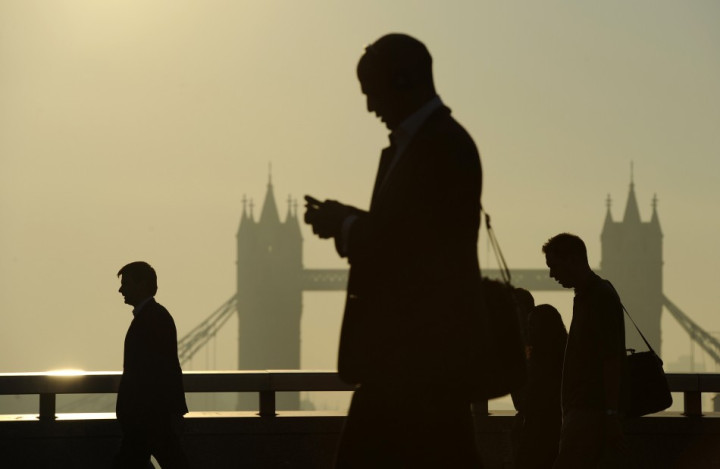 Britain's total pay packet has shrunk by £52bn since the onset of the financial crisis in 2007.
According to analysis by the Trades Union Congress, UK workers earned £690bn ($1tn, €808bn) in 2007, using data collated in 2012.
Last year, earners took home just £638bn as the economy stagnated.
Official figures show wages have fallen in real terms to similar levels as a decade ago. Billions of pounds in welfare cuts, a high cost of living, and soaring underemployment has left households around Britain out of pocket.
"Britain's shrinking wages are hitting people's living standards, holding back businesses and damaging our growth prospects. Britain desperately needs a pay rise," said TUC General Secretary Frances O'Grady.
"While economic growth is the key challenge facing the UK today, the years running up to the crash taught us that growth without wage gains just creates more unsustainable debt. Employers and both local and central governments need to recognise the importance of decent wages in delivering sustainable economic growth.
"They can start by becoming living wage employers and being more transparent about their pay systems."
In February, UK wages saw their slowest pace of growth on record when real pay rose by a paltry 1%, compared with CPI inflation of 2.8% in the same month.
One of the central components of the government austerity drive, as it seeks to erase the structural deficit in public finances, has been heavy cuts to its large welfare bill.
The annual rise in benefits has been capped at 1%, well below inflation. Other welfare payments, such as child and housing benefit, have also been sliced, leaving many families worse off than before.
It is not just the unemployed who receive support from the welfare state. Most claimants are in work and rely on welfare to supplement their low incomes to help them stay afloat.
Those who are in work are often not getting enough hours to support themselves, with underemployment soaring by one million people since the financial crisis.
Chancellor George Osborne has said the next round of spending cuts, which will be worth £11.5bn, will fall on Whitehall departments rather than the welfare bill.
The government insists it is doing all it can to support the incomes of Britons. It points to a rise each year in the personal allowance, the earnings threshold at which an individual starts paying income tax. It is due to hit 10,000 in 2014.
However, more TUC analysis shows that the poorest workers will be four times worse off from the January 2011 rise in VAT to 20% than they will get back from tax relief as the personal allowance hits £10,000.