UK weather forecast: South east will see unexpected heatwave further delaying ice-cold winter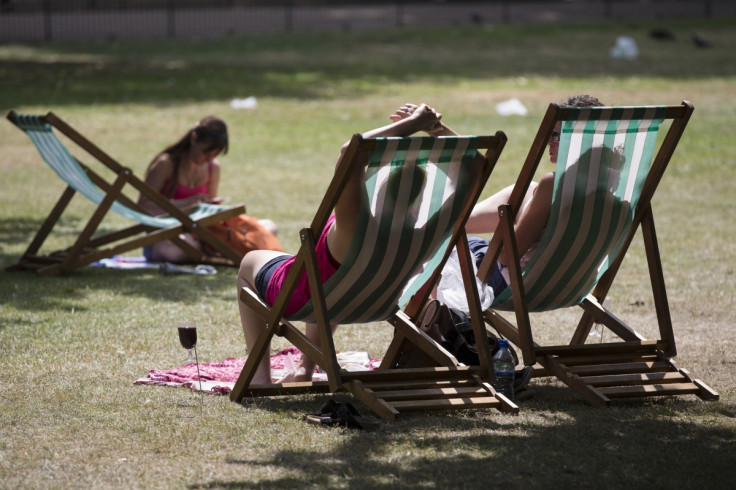 The south east of England is due to experience an unexpected heatwave on Tuesday 26 October as temperatures rise to 18C in London. Sunny spells in the afternoon mean that Britons could enjoy some last-minute sunshine before unsettled weather conditions hit the country towards the end of the month.
The Midlands and East Anglia are also due to see highs of 17C and 18C, with eastern, central and northern parts of Britain seeing the most of the near-summer temperatures throughout the day. The warm temperatures have further delayed forecasts of "the coldest winter in 50 years" that is expected to hit Britain this year, with above-average temperatures remaining through till the end of the week.
Meanwhile the western regions are unlikely to be as lucky, with the Met Office issuing flood warnings for parts of south west England due to "persistent rain". A yellow warning of heavy rain has been issued from 7am on Tuesday morning and is expected to last well into the afternoon.
A spokesperson for the Met Office said: "The rain could turn heavy at times with the risk of 50mm falling in a short space of time leading to hazardous driving conditions."
No flood warnings have been issued for any other parts of the UK. Britons in the south east are urged to enjoy the afternoon's sunny spells as the evening could bring rain and unsettled conditions. However, even after the sunny spells have cleared, the next few weeks are still set to remain mild with temperatures remaining near or above the average.
Earlier this month the Met Office squashed rumours of the UK seeing snow within the next few weeks. A spokesperson said that there is no unusual weather predicted for the UK and that while parts of the Scottish mountains could see some snowfall, there is nothing unusual about it at this time of year.
A Met Office spokesperson told IBTimes UK: "We're not expecting anything out of the ordinary. There's no truth in the rumours that we're going to see widespread snow."
© Copyright IBTimes 2023. All rights reserved.