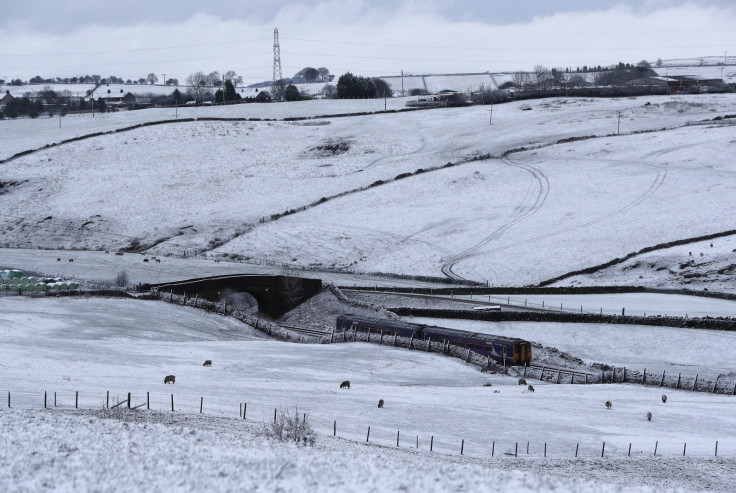 Heavy rain is likely to turn into snowfall in the north of England on Wednesday. People in Lancashire woke to sub-zero temperatures and difficult driving conditions. In the south the picture is very different: Londoners enjoyed a bright, clear morning with temperatures of 7C.
But that will be little comfort to people in the north-west, where the start of Spring will feel more like mid-winter.
Around 2-5 cm of snow could occur in places, mainly on higher ground, with a chance of 10cm above 300m. This will make travel difficult and dangerous.
Drivers are advised to plan ahead, particularly during the morning peak rush and for some cross-Pennine routes.
Surface water and slushy ice may also cause problems elsewhere. The Met Office have issued a severe weather warning. It is yellow, meaning "be aware".
The chief forecaster said: "An active frontal system will move northwards into northern England on Tuesday night and will become slow-moving on Wednesday.
"Initial heavy rain could well turn to snow in places as it encounters cold air, although there is uncertainty in the exact locations likely to be affected. The snow should ease from the south during the morning and become confined to the north of the warning area."