US President Donald Trump has ended speculation surrounding a comment made during a speech in Melbourne, Florida, on Saturday (18 February).
After being mocked relentlessly on social media and even by former Sweden prime minister Carl Bildt for seemingly referencing an attack that did not happen, Trump sent out a tweet from his personal account in the evening of 19 February, explaining: "My statement as to what's happening in Sweden was in reference to a story that was broadcast on Fox News concerning immigrants and Sweden".
In his speech, the president was discussing terror attacks in Europe when he said: "You look at what's happening last night in Sweden ... Sweden... who would believe this?"
He added: "Sweden, they took in large numbers, they are having problems like they never thought possible. You look at what's happening in Brussels, you look at what's happening all over the world."
Trump, who has recently labelled reputable publications such as the New York Times as "enemies of the people", has instead praised Fox News programmes as being "great". It is not clear which programme exactly was the president watching on Friday night, but it is possible he was referring to a segment aired on Fox News' Tucker Carlson Tonight, which claimed that rape and violence has skyrocketed in the country since it accepted "more than 160,000 asylum-seekers" in 2016 alone.
In fact, crime statistics in the country have remained more or less stable over the past 10 years, with only a marginal increase between 2015 and 2016, according to the Swedish National Council for Crime Prevention (Brå). As for rapes reported, a year-on-year comparison shows they increased in 2016 compared to the previous year, although the number was lower than that of 2014.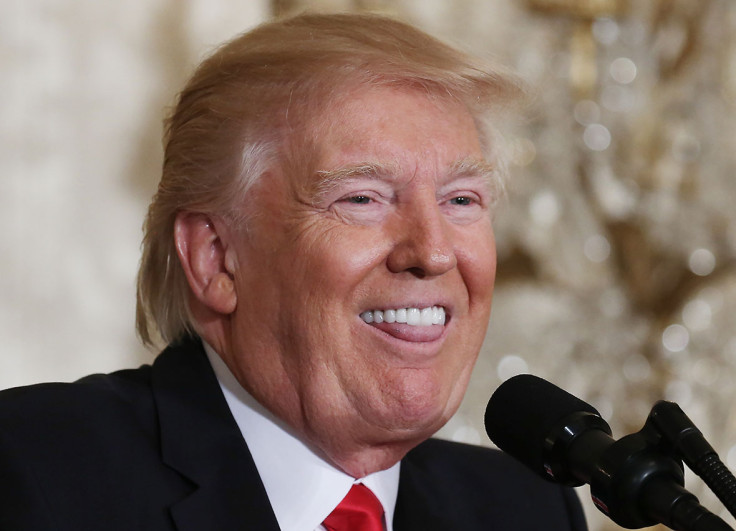 The country's statistics actually show that in the past five years there has been an increase in hate crime. Between 2014 and 2015 alone, the hate crime rate has increased by 11%, reaching 6980 "the highest number on record", according to Brå. While the majority of hate crime reported is still homophobic in nature, these are decreasing compared to attacks motivated by anti-religious sentiment. In this category, Islamophobic attacks have registered the highest increase since 2013.
Criminology professor Jerzy Sarnecki told the Local Sweden: "Reported crimes are a lousy measure of the development of crimes. The number of crimes reported tends to be dependent on the discussion going on in the country. In 2016 for instance there was a lot of discussion about sexual assault and the relation between sexual assault and immigration. We know through research that those kind of years with more discussion of those subjects see the number of crimes reported increase."
He explained further: "What criminologists do is to look at the 10-year, 20-year development. Then we can see the trends. Year to year, it's impossible to judge why changes occur."