One of the UK Independence Party's biggest donors is backing Andrea Leadsom's campaign to take over the Conservative Party, leading to accusations that UKIP supporters are trying to steal the party's leadership for her, according to reports on Sunday (3 June). It comes as Leadsom faces separate calls to release details of her tax affairs.
Arron Banks, who funded UKIP, said that Leave.EU would back Leadsom, whose promise to push for a quicker EU exit than her rivals has won her support among ardent Brexiteers.
Former cabinet minister David Jones, who led the Vote Leave campaign in Wales, told The Times that Ukip figures were pushing MPs into backing Leadsom while attacking the frontrunner Theresa May on social media.
He told the paper: "There is no doubt that elements of Ukip are intending to try to steal a Conservative leadership election".
Leadsom will officially launch her campaign on Monday 4 July and has refused to rule out allowing UKIP leader Nigel Farage a place on Britain's formal negotiation team.
She said that Britain should complete its EU exit by spring 2017, telling the Andrew Marr show: "We just need to get on with it".
However she faced calls to take a leaf out of leadership rival Michael Gove's book and publish her tax returns. While she told the BBC that she would, within hours, her campaign changed tack said that would only happen if she were chosen to go to the final vote of Tory party members.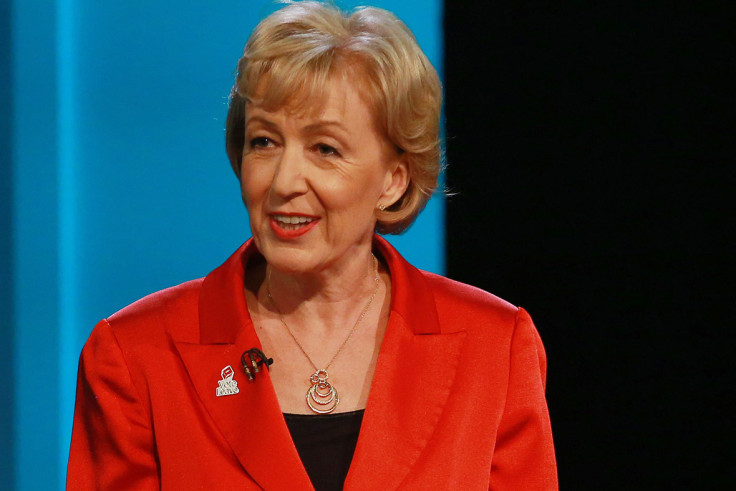 Gove's returns show he was paid £118,000 when education secretary in 2013-2014, falling to £96,000 the following year when he was demoted to parliamentary secretary to the Treasury and chief whip, The Times reported.
The Daily Mail reported that Leadsom, a former investment banker, had set up a trust in 2014 to hold shares in her buy-to-let property firm, which could help reduce inheritance tax although there is no suggestion she acted unlawfully.
She also faced criticism over revelations that emerged about a speech she gave three years ago advocating for Britain to in fact stay in the European Union. In April 2013, she told the Hansard Society that Brexit would mean a decade of economic and political uncertainty.
She said: 'I'm going to nail my colours to the mast here: I don't think the UK should leave the EU. 'I think it would be a disaster for our economy and it would lead to a decade of economic and political uncertainty."