The UK Chancellor George Osborne has outlined an ambitious plan to build a "super-competitive economy" as Britain exits the European Union. His plan, among others, includes slashing the country's corporation tax to one of the lowest in any major economy.
In an interview with Financial Times, Osborne stuck to his earlier warnings that a Brexit could tip the UK into a recession, but instead of dwelling on it, he said that he wanted a leading role in shaping the country's new economic path, saying Britain should "get on with it" to prove to investors that the country was still "open for business".
Prior to the EU referendum, the Chancellor, was tipped to be moving next door to 10 Downing Street. However, post-Brexit, he has made it clear that although he will not be seeking to take over Prime Minister David Cameron's role, instead intending to steer the economy in a post-Brexit era.
He told the FT: "We must focus on the horizon and the journey ahead and make the most of the hand we've been dealt." This included plans to offer low business taxes and to have a global focus.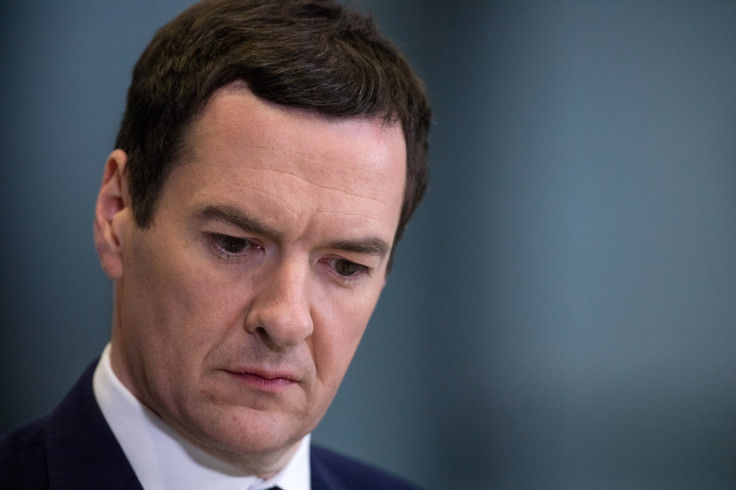 He is seeking to set corporation tax at less than 15%, a move down from the current rate of 20%. This would not beat Ireland's 12.5% corporate tax rate but it would be enough to anger EU finance ministers, says the FT.
Osborne's announcement was more or less in line with the Organisation for Economic Cooperation and Development's warning in an internal memo that the UK may push to be "even more aggressive in its tax offer."
A Treasury spokesman confirmed to the BBC that the FT story was correct, but said it is not known when the cut in corporate tax will take place.
Osborne's five point plan includes:
Focusing on a new push for investment from China;
Ensuring support for bank lending;
Redoubling efforts to invest in the Northern powerhouse;
Maintaining Britain's fiscal credibility; and
Cutting corporate tax
Osborne said he would lead an extended visit to China this year, as part of the UK's move to seek new bilateral trade deals.
Surprisingly for a Chancellor who has been prudent in public spending, he has urged the next prime minister to continue investing in the HS2 rail project from London to the north and TransPennine rail improvements between northern cities. A third runway for the south-east is also necessary, he added.
Osborne, who has made it clear in his FT interview that he was "not backing anyone at the moment" in the Tory party leadership contest, said that the new PM should seek maximum access to the EU single market but acknowledged that restrictions on EU migration sought by British voters in the referendum somewhat posed an issue in achieving this.
A review of the structural damage caused by Brexit will be undertaken in Autumn, Osborne told the FT. He has already announced last week that he was dropping his 2020 budget surplus target following the Brexit vote.
Contrary to a pre-referendum threat that he would be forced to put in place £30bn in tax rises or spending cuts in a post-Brexit emergency Budget, he has taken a more wait-and-see attitude, saying that any new measures will be made in the Autumn Statement.