A young Ukip activist was dubbed "stupid" by his own party after he appeared 'blacked-up' in a number of photos on Facebook. On Thursday, 7 April, Ukip launched its Scottish manifesto with young activist, Jack Neill, greeting attendants alongside leader Nigel Farage.
Neill was a Ukip candidate for last year's general election in Kirkcaldy and Cowdenbeath, and helped his party launch their new manifesto with a glossy, 30-page election prospectus on 7 April. But just hours later photos emerged of Neill wearing a curly wig and bow tie and posing with a mug in front of a Union Jack flag.
Another picture shows him in the bath with a blackened face and a clown's nose. Neill has not apologised for appearing in the photo but did say it was a "joke" whilst his own party insisted he was not a racist but just "stupid".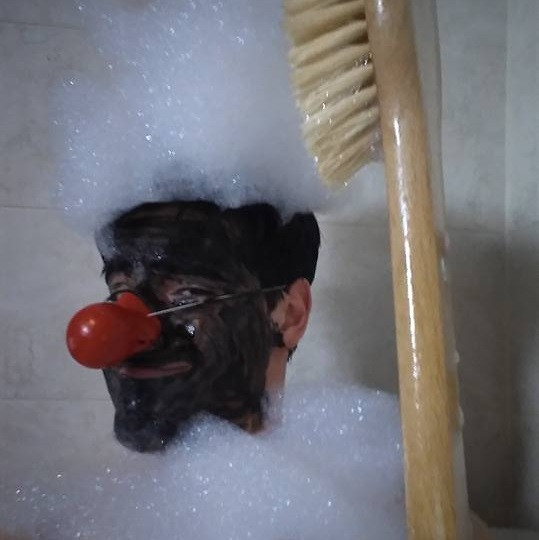 It is particularly embarrassing for Ukip who have managed to steer clear of racism accusations since February after Donald Grewar was forced to quit as a candidate for Newport East, in Wales. Grewar posted on a British National Party (BNP) website, commenting in approval of a post that described gay people as "fascist perverts" and "paedophiles".
Neill said, according to The Times: "It was a joke. It was nothing to do with the party. It was something that one does in their spare time. It was for entertainment purposes."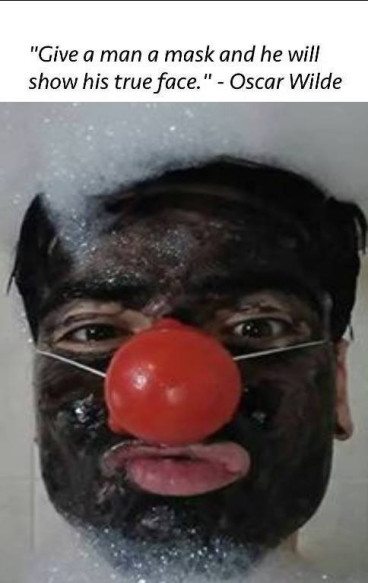 And a Ukip spokesperson later revealed that Neill had been reprimanded by party leaders but did not feel an apology was necassary. The spokesperson said: "There are dozens of pictures of him looking stupid but that's all it is. It's absolutely stupid. He didn't realise how it would be perceived, but he is not racist, it's just youthful idiocy."
Nabirye Balyejusa, from the anti-racism group SCOREScotland, said: "This kind of conduct keeps everyday, drip-drip racism alive and well. It is nothing more than an excuse to make cheap fun at black people."
In March lower league German football club Deinster SV "blacked up" in a team photo in support of two players who were racially abused. The digitally altered team photo – taken in 2015 – was posted to their social media account.
Rural communities in the UK still paint their faces black each year to celebrate Plough Monday – the traditional start of the agricultural year. In the Netherlands, Christmas revellers paint their faces black to depict "Black Pete" who helps St Nicholas spread holiday cheer. But the tradition has become a focal point for debate in the country, with some saying that it is an icon of racism.