Ukip Candidate Anna-Marie Crampton Suspended in Anti-Semitism Row over Holocaust
Ukip candidate for East Sussex suspended over online comments about Jewish people and Holocaust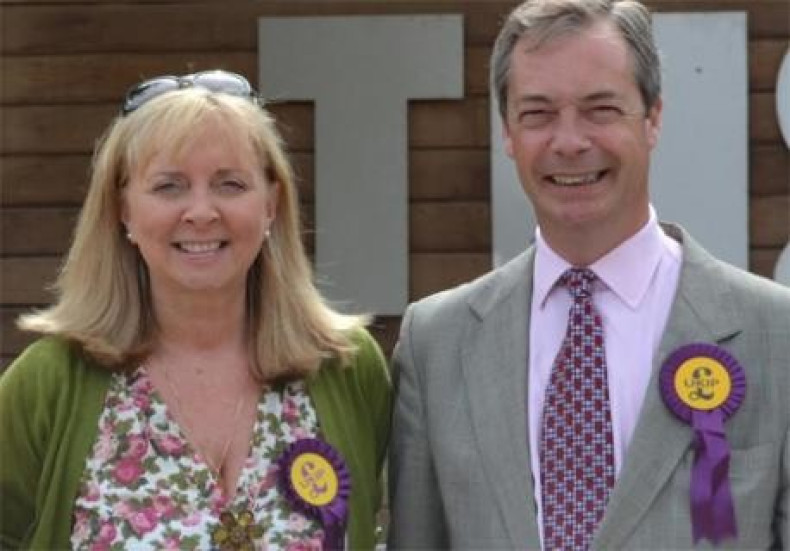 Ukip has suspended one of its local election candidates for claiming that World War II was started by "Zionist Jews".
Anna-Marie Crampton, Ukip candidate for East Sussex, posted a series of comments on a Facebook page that said World War II was financed by bankers and "engineered by the Zionist Jews" as part of a plan to create the state of Israel.
The comments appeared in an article entitled "Was Pope Benedict fired by the Knights of Malta?" to which Crampton replied: "Of course he was."
She added: "The Rothschilds are Zionists. There is a difference between Jews and Zionists. These psychopaths hide behind and use the Jews. It was thanks to them that six million Jews were murdered in the war (along with 26 million Russians)."
Following calls for her resignation, Crampton said: "I'm not anti-Semitic. I never said I do not believe in the Holocaust. I've clearly been trolled. I do post on Zionism as a political movement.
"Further, my greatgrandmother was Jewish on my mother's side."
She also posted the comment: "Read the Protocols of Zion. All you need to know is in there and it's in their own words."
She claimed Israel was "created with the full support and backing of the duped citizens of the world", according to the Argus.
Anti-Zionist conspiracy theory
Ukip said it was "appalled" by the comments and had suspended Crampton from running in the upcoming elections.
A spokesperson added: "Anti-Zionist conspiracy theory is not welcome in Ukip. Indeed, we are confused as to why a party like Ukip would be seen by anyone as a suitable vehicle for someone holding these sorts of views.
"While she will still be on the ballot paper as a Ukip candidate we want voters in her district to realise that she is not representing the party and the people of east Sussex.
"Rest assured that her views are not held by the party and do not reflect the views of our other excellent candidates.
"While we have vigorous selection procedures in place for Westminster and European elections, in these county council elections we have to some degree had to rely on good judgment and goodwill of our local branches who wanted to ensure that all Ukip supporters had a candidate to vote for."
On the day of her suspension, Ukip leader Nigel Farage told The World at One that the party lacked sufficient resources to check all 1,735 candidates who will be standing in the 2 May elections and admitted there were some "we'd rather not have had".
He said: "When it comes to the general election and the European elections we have put in place a very rigorous testing procedure. I'll be honest with you - we don't have the party apparatus to fully vet 1,700 people.
"I have no doubt that among these 1,700 one or two will have slipped through the net that we'd rather not have had."
He made the comments after it emerged that candidate Susan Bowen, from Boscastle in Cornwall, had been thrown out of the party when she was exposed as a former member of the BNP.