UKIP Breakthrough Near as Polls Close in Clacton By-Election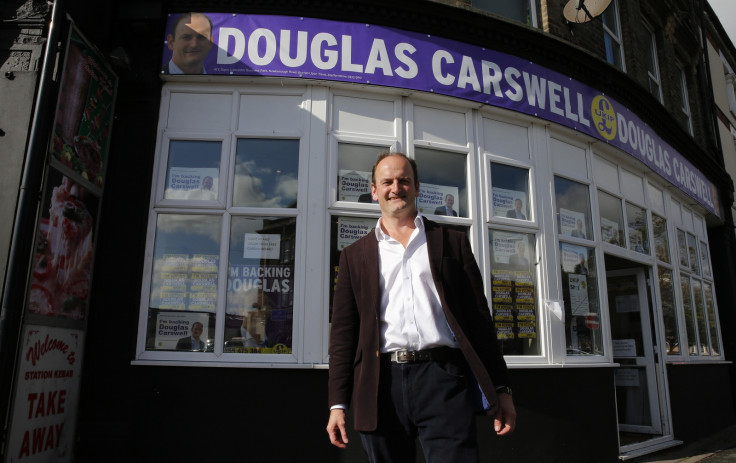 Tory defector Douglas Carswell appears likely to become the UKIP's first elected MP in the by-election in Clacton, Essex, where the polls have now closed.
Another by-election, in Heywood and Middleton, will also deliver a new MP to Westminster when the votes are counted overnight.
Polls opened at 7am on Thursday (9 October) in both crucial by-elections, with Clacton promising a particularly significant result.
Last month, then-Conservative MP Douglas Carswell joined Nigel Farage's UK Independence Party, triggering the by-election.
Carswell enjoyed a majority of more than 12,000 when he won the seat as a Tory in 2010, having previously been an MP for Harwich before re-districting eliminated the constituency.
Early polls have given him an astonishing 40-point lead, although there remained many undecided voters.
UKIP leader Nigel Farage organised a pub-crawl in Clacton to get out the vote, and said that victory would represent a "Krakatoa" moment in British politics.
Former television actor Giles Watling is the Conservative candidate in Clacton, and is expected to finish second, with between 28% and 36% of the vote.
In the other by-election, in Heywood and Middleton, Greater Manchester, was organised following the death of the constituency's Labour MP Jim Dobbin last month.
Dobbin, who held the seat from 1997, returned with a triumph in 2010.
Defeat in Heywood and Middleton would be near-disastrous for Labour ahead of next year's general election, but it appears as though they will retain the seat.
Projections put UKIP at second in the Greater Manchester by-election, a strong result that could cap off a big night for the young party.
© Copyright IBTimes 2023. All rights reserved.